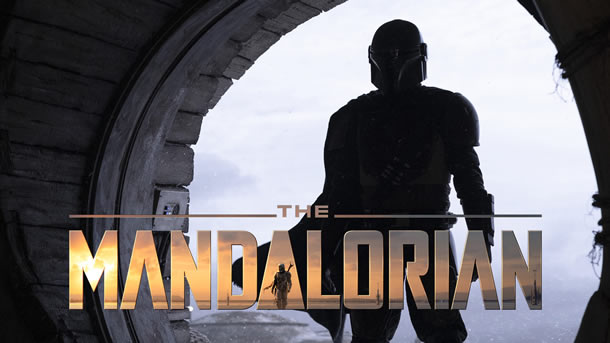 The Mandalorian shows that Disney are quick off the mark to capitalise on their Star Wars acquisition, by getting their first TV series in the saga out of the trap before the final movie (for now), in the current run, is released in cinemas just before Christmas, as Star Wars Episode IX: The Rise Of Skywalker comes to the big screen on December 19th.
After the stories of Jango and Boba Fett, another warrior emerges in the Star Wars universe. The Mandalorian is set after the fall of the Empire (so, about five years after Star Wars Episode VI: Return of the Jedi) and before the emergence of the First Order. We follow the travails of a lone gunfighter in the outer reaches of the galaxy far from the authority of the New Republic.
The Mandalorian, himself, is played by Pedro Pascal and the rest of the cast includes Brendan Wayne, Jamal Antar, Bernard Bullen, Omid Abtahi, Gina Carano, Giancarlo Esposito, Nick Nolte, Dominic Pace, Emily Swallow, Taika Waititi, Carl Weathers and Werner Herzog.
Based on this trailer, it does look good, and it does have that Star Wars feel, but if they can make this work, then why are the recent films so 'meh'?
Series Directors: Dave Filoni, Deborah Chow, Rick Famuyiwa, Bryce Dallas Howard, Taika Waititi
Writers: Jon Favreau, George Lucas
Music: Ludwig Göransson
The Mandalorian begins on Disney+ on November 12th, and it has been confirmed that the series will be available in weekly installments and it will NOT be available all in one go.
Check out the trailer below:

---
Reviewer of movies, videogames and music since 1994. Aortic valve operation survivor from the same year. Running DVDfever.co.uk since 2000. Nobel Peace Prize winner 2021.