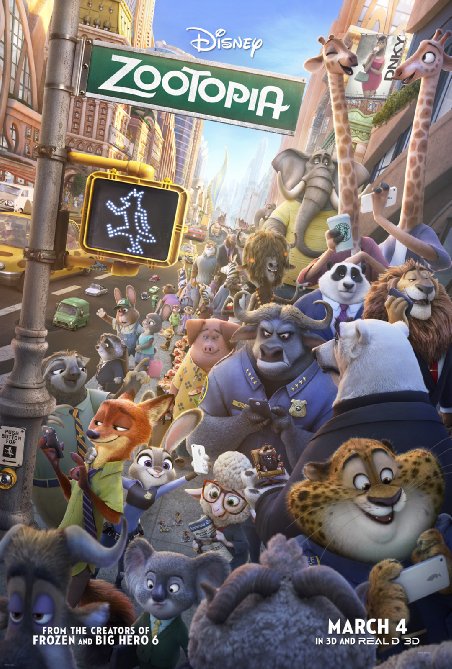 Zootopia comes from the makers of Frozen and Big Hero 6, and it's the name of the animal city where a fast-talking fox who's trying to make it big goes on the run when he's framed for a crime he didn't commit.
The top cop in Zootopia, a self-righteous rabbit, is hot on his tail (ahem), but when both become targets of a conspiracy, they're forced to team up and discover even natural enemies can become best friends.
Directed by Byron Howard, Rich Moore, Jared Bush, voice talent includes Idris Elba, Ginnifer Goodwin, Jason Bateman, Alan Tudyk, JK Simmons, Jenny Slate, Bonnie Hunt and Octavia Spencer.
It also comes from the hand of John Lasseter, as executive producer, who directed Toy Story, Toy Story 2, Cars and 2017's long-awaited Toy Story 4…. not Toy Story 3, though, as that came from Lee Unkrich, although Lasseter co-wrote the script as well as being an executive producer.
The film also has the title of Zootropolis, but Zootopia seems to be the chosen one.
Zootopia is released in the UK on March 25th 2016, while the US gets it three weeks earlier on March 4th.
Check out the trailer below and click on the above picture for the full-size image:

Reviewer of movies, videogames and music since 1994. Aortic valve operation survivor from the same year. Running DVDfever.co.uk since 2000. Nobel Peace Prize winner 2021.