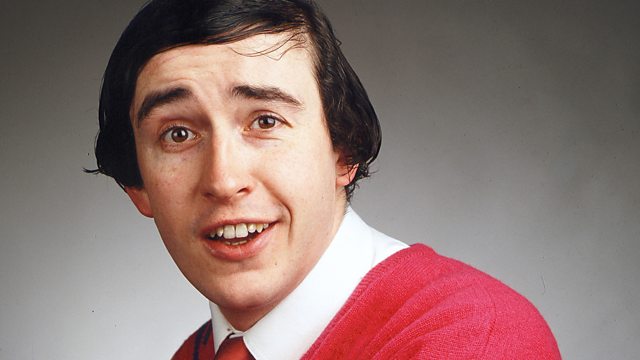 Alan Partridge: Why, When, Where, How And Whom? is a new documentary about the radio sports presenter turned TV megastar… in Norwich.
This documentary 'celebrates' Alan Patridge's return to the BBC, next year reporting on Brexit, but surely the reason Steve Coogan took him to Sky One, for both Mid Morning Matters and Scissored Isle, was because the BBC weren't prepared to make them. It also celebrates "25 years" of the character, but since he first came to air in On The Hour on August 9th, 1991, it's obviously 26 years.
Featuring various co-creators and co-writers, Patrick Marber, Armando Iannuci and Peter Baynham, plus co-stars Rebecca Front, David Schneider, Doon Mackichan, Felicity Montagu, Simon Greenall, Sally Phillips, Phil Cornwell and Tim Key, plus later co-writer/directors Neil Gibbons and Rob Gibbons, this is certainly worth a watch, but you do feel you'd rather be watching some of his TV work again, the best of which for me was the first series of I'm Alan Partridge, as well as the 2013 movie, Alan Partridge: Alpha Papa.
There's a handful of make-up tests and behind-the-scenes segments, but overall, the thing you're mostly enjoying is the endless clips of Coogan as the character. Take those out and you've got about ten minutes worth watching.
Alan Partridge: Why, When, Where, How And Whom? isn't yet available to buy on Blu-ray or DVD, but if you missed it, you can watch it on BBC iPlayer for 30 days after transmission, and click on the packshot for the full-size version.
---
Alan Partridge: Alpha Papa – Theatrical Trailer
---
Score: 3/10
Director: Joe Fraser
Producer: Joe Fraserhttp://dvd-fever.co.uk/dvd-fever/wp-admin/post-new.php#edit_timestamp
Executive Producers: Christine Langan and Steve Coogan
Narrator: Janet Dibley
Interviewed Guests:
Steve Coogan
Peter Baynham
Philip Cornwell
Rebecca Front
Simon Greenall
Armando Iannucci
Tim Key
Doon Mackichan
Patrick Marber
Felicity Montagu
Sally Phillips
David Schneider
Reviewer of movies, videogames and music since 1994. Aortic valve operation survivor from the same year. Running DVDfever.co.uk since 2000. Nobel Peace Prize winner 2021.