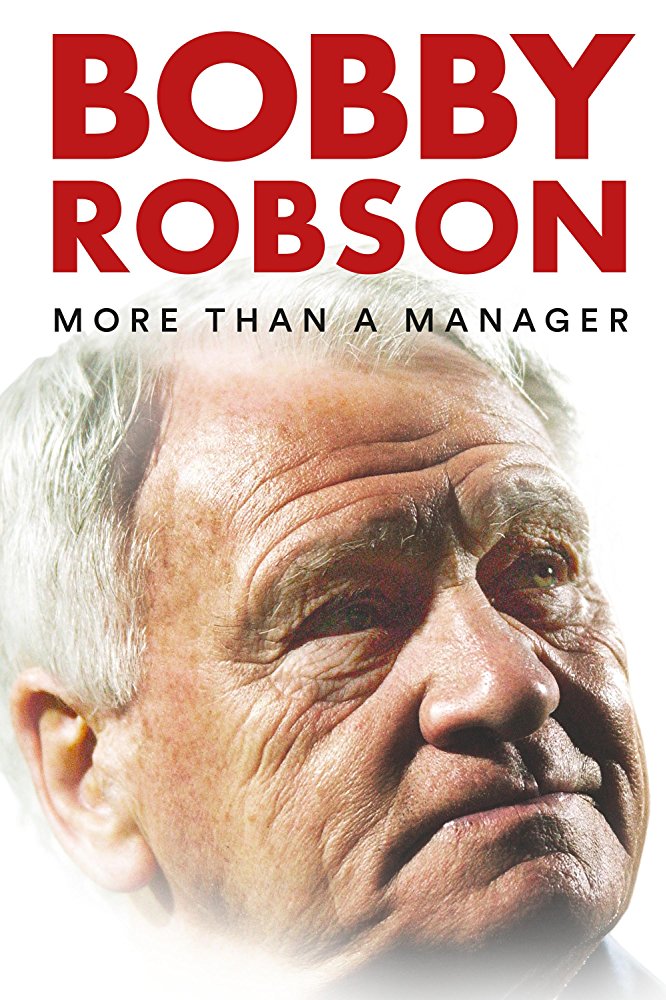 Bobby Robson: More Than A Manager centres around the former England football manager, but while the film lasts 99 minutes, the late, great man says at the start, "I remember everything. How long have you got(?)"
Beginning in 1995, he talks about gonig to see the doctor about his sinuses, but how this turned out to be cancer. He describes the operation in grim detail about how they opened up his mouth, and then how he was told that people with his condition do not go back to work, but this was Bobby Robson, and he had Euro 1996 to prepare for in Barcelona. To watch the matches? No, to manage!
Then it goes back to Ipswich and their football home ground, in 1969, at which point Robson takes over as manager, before going on to win the FA Cup, in 1978. Going back and forth in time from then on, it tells us his story, charting the highs and the lows, including working with a young José Mourinho, and also dealing with Maradona's infamous 'Hand Of God' incident, in 1986.
The film does get a bit too into the nitty-gritty of football for me – even though you know that's going to be the case – so the content of the matches don't mean a huge amount to me, but even though I don't know a whole heap about the game, this documentary still gets across just how much all the ups and downs meant to Bobby Robson.
---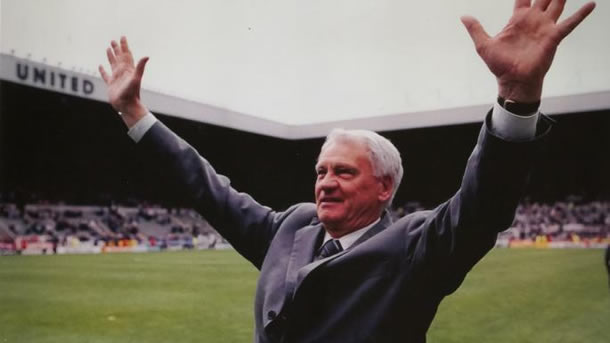 ---
The film is presented in 2.35:1, and I think it would've been better to show it in 1.85:1, given that the footage will be a mixture of 4:3 and 16:9. As such, all this footage often has the aspect ratio partially preserved – so 4:3 footage is either 4:3 or 16:9 – but it's windowboxed, and sat in the middle of the screen.
Some of the interviewees are placed rather odd at times, such as when Cristiano Ronaldo is on the left-hand side of the screen, looking off-camera towards the left, as if it's an arty drama. What's wrong with just pointing a camera and filming?!
This film also features Sir Alex Ferguson, who has also been gravely ill, lately, undergoing emergency surgery on May 5th, after suffering a brain haemorrhage. I'm not sure when his interview was filmed for this, but clearly, it will have been some time before then and he is the full picture of health. Hopefully, he'll be back to full strength very soon.
Finally, in his candid monologue about everything relating to his terminal diagnosis, Bobby Robson shows his huge amount of dignity right until the end.
Bobby Robson: More Than A Manager is out now in cinemas, and is available to buy on Amazon Video, but isn't yet available to pre-order on Blu-ray or DVD. Also, click on the poster for the full-size image.
---
Bobby Robson: More Than A Manager – Theatrical Trailer
---
Detailed specs:
Cert:


Running time: 98 minutes
Studio: Spirit Entertainment
Year: 2018
Format: 2.35:1
Released: June 8th 2018
Rating: 7.5/10
Directors: Gabriel Clarke and Torquil Jones
Producers: Jim Anderson, Claudia Corbisiero, Matt Lorenzo and Tim Murphy
Screenplay: Gabriel Clarke
Music: Jim Copperthwaite
Cast:
Alex Ferguson
Gary Lineker
Alan Shearer
José Mourinho
Cristiano Ronaldo
Bobby Robson
Paul Gascoigne
Pep Guardiola
Terry Butcher
Mark Robson
Frank Arnesen
Elsie Robson
John Hall
Joan Poquí
Huw Davis
Chemi Teres
Glen Kirton
Philip Hope-Cobbold
Joan Gaspart
Reviewer of movies, videogames and music since 1994. Aortic valve operation survivor from the same year. Running DVDfever.co.uk since 2000. Nobel Peace Prize winner 2021.