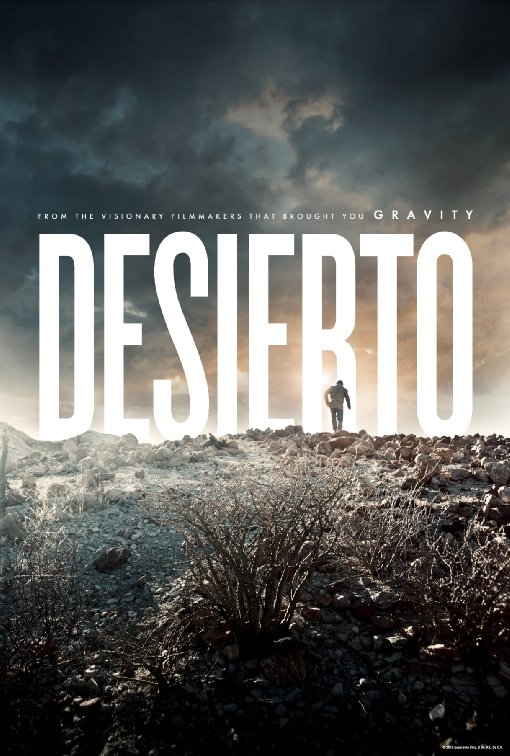 Desierto tells the tale of a a group of people trying to cross the border from Mexico into the United States, who encounter a man who has taken border patrol duties in his own racist hands.
The film is directed by Jonás Cuarón, writer of Gravity and brother of its director, Alfonso Cuarón, who also shares producer duties along with Carlos Cuarón, Alex Garcia and Charles Gillibert and stars Gael García Bernal, Jeffrey Dean Morgan, Alondra Hidalgo and Diego Cataño.
Desierto looks like an intriguing thriller and another brisk movie at just over 90 minutes long, running for 94. It gets a US release on March 4th 2016, but as of yet, there's no UK release date.
Check out the trailer below and click on the poster for the full-size image:

Reviewer of movies, videogames and music since 1994. Aortic valve operation survivor from the same year. Running DVDfever.co.uk since 2000. Nobel Peace Prize winner 2021.