Dan Owen reviews
DAN'S MOVIE DIGEST
I s s u e # 2 02 9 N o v e m b e r 2 0 0 2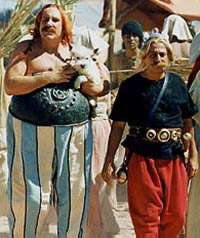 ASTERIX & OBELISK IIIProduction on a third "Asterix" movie is due to begin next year inFrance with the same cast – except for lead actor Christian Clavier asAsterix. Gerard Jugnot will direct the new sequel, but there are alreadybudgetary concerns because the infinitely better sequel "Asterix &Obelisk In Mission Cleopatra" hasn't been a strong overseas success. OCEAN'S ELEVEN 2'Entertainment Weekly' spoke with George Clooney about his new sci-fifilm "Solaris" and the possibility of a sequel to "Ocean's Eleven".Clooney said that he and director Steven Soderbergh have an idea for astory and are in the process of figuring out how to make it work on thebig screen.
Meanwhile, 'Access Hollywood' says that Steven Soderbergh has definitelyconfirmed an "Ocean's Eleven" sequel will happen – but that it is in thedistant future.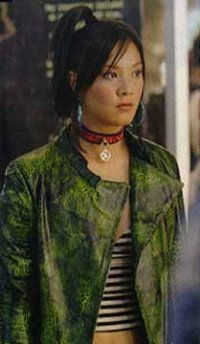 X-MEN 2See actress Kea Wong as Jubilee in "X-Men 2" here (see right) BRUCE ALMIGHTYSome additional information from 'Entertainment Tonight' on Jim Carrey'supcoming film "Bruce Almighty" has emerged. In the film, Carrey playsBruce Nolan, a "human interest" TV reporter unhappy with his life andthe state of the world around him, despite a successful job and a lovinggirlfriend (Jennifer Aniston).
At the end of the worst day of his life, Bruce angrily ridicules God(Morgan Freeman) – and God responds, challenging the mortal to take onthe big job and see if he can do any better!
"Bruce Almighty" will be directed by Tom Shadyac ("Ace Ventura", "Liar,Liar") and will be one of 2003's big summer comedy releases.
DEUCE BIGELOW IIActor/writer/comedian Rob Schneider now has a 2-year first-lookproduction deal with 'The Walt Disney Studios'.
Schneider is currently developing a sequel to his biggest worldwide hit"Deuce Bigelow: Male Gigolo".
DAREDEVILA one-sheet poster to advertise "Daredevil" – featuring Jennifer Garneras Elektra, the female assassin, has been released. (see right) HOUSE OF THE DEAD 2Bloody Disgusting indicates Director Uwe Boll plans to shoot the sequelto the movie in 2003. Seems the screenplay is currently in developmentand the film will be produced with a higher budget than the first movie. INDIANA JONES 4'TheRaider.net' revealed that "Star Wars" producer Rick McCallum hasstated that they plan to start filming "Indiana Jones 4" in Summer 2004,adding that: "hopefully, the film will be completed by 2005."
But won't a mid-2005 release conflict with Lucas' own "Star Wars EpisodeIII"? Apparently McCallum said 'Lucasfilm' would have no problem withthe fact that "Episode III" and "Indiana Jones 4" might both be releasedin 2005.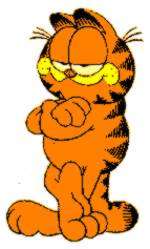 GARFIELD'The Hollywood Reporter' says director Peter Hewitt ("Thunderpants") hasbeen chosen to helm the live-action version of the "Garfield"comic-strip. The movie adaptation of the successful comic-strip and willuse computer-generated versions of the sarcastic Garfield and gormlessdog Odie. KING CONAN'IGN FilmForce' reports that director John Milius, ArnoldSchwarzenegger, the Wachowski Brothers ("The Matrix") and 'WarnerBrothers' have all been pushed away from the project by 'ConanProperties Inc.' – the company that owns the Conan character.
'Conan Properties, Inc.' have decided not to allow the studio of theWachowski Brother to renew their soon-to-expire option on the film. Thecompany is allegedly upset with how long the project was taking todevelop, whilst the Wachowski's ongoing commitment to finishing "TheMatrix" sequels meant it wouldn't have advanced any faster.
However the project isn't entirely dead, 'CP Inc.' wants to develop "akinder, gentler Conan" which'll use "The Scorpion King" as a template.Oh dear.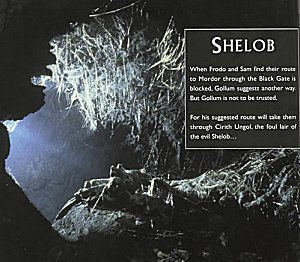 THE LORD OF THE RINGS – THE TWO TOWERS'Variety' reports that 'New Line Cinema' is hoping actor Andy Serkis(who plays Gollum in their upcoming "The Two Towers" film) will benominated for an Academy Award in March 2003 as 'Best Supporting Actor'.
Britain's Andy Serkis performs the role of Gollum in the "Lord Of TheRings" sequels – yet is physically replaced by a CGI interpretation ofthe Gollum creature during post-production.
In other "Lord Of The Rings" news, the location for the giant spiderShelob's lair has been revealed in an exclusive picture (see right). Ina break from the Tolkien books, Shelob will only feature as an adversaryin "The Return Of The King", despite her appearance in "The Two Towers"book.
THE RING 2 *** WARNING: SPOILER ***
Producer Walter Parkes talked to 'MTV' about what we can expect to seein the proposed sequel to "The Ring"
He said: "It's gonna be tough because the original sell of the movie wasthe idea of this haunted video tape. Really the movie is much moreinvolved in Rachel following the clues and discovering this girl namedSamara, and what's her story?"
"So it's really more the revelation of the mystery of how the tape cameto be. Since we've now told that story, we're going to have to go backand create another mystery for the sequel. I don't think the sequel canmerely be the story of the videotape going out in the world again,because that will only take you so far."
"Samara is the thing that lives on. It might be interesting to explorehow she was created in the first place, because we don't know that. Wejust know that she was adopted. We don't know how she came into thisworld."
"One of the things we've talked about is doing a dual point perspective- cutting between how Samara came into this world and what's happeningin the present day. The only thing we know [for sure] is that we'regoing to try to come up with a really good idea".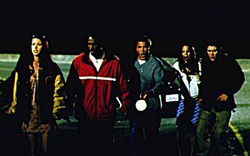 SCARY MOVIE 3A new rumour has surfaced suggesting that director David Zucker("Airplane!", "Hot Shots!", "The Naked Gun") will helm the third "ScaryMovie" film, which will lampoon "Harry Potter", "The Lord Of The Rings"and the "Star Wars" prequels.
'Dimension Films' are so desperate to release another sequel that theyhave hired teams of writers to try and beat the franchise creators (theWayans Brothers) own script effort. Pat Proft, Brian Lynch and CraigMazin are all writing competing scripts for the sequel, which isexpected to begin filming in February 2003.
The only original cast member confirmed as returning for the new movieis lead actress Anna Faris – reprising her role as goofy heroine Cindy.
SPAWN 2The sequel screenplay to the underachieving film adaptation of TodMacFarlane's "Spawn" comic-book is apparently being rewritten for a moreaction-oriented and PG-13 rating.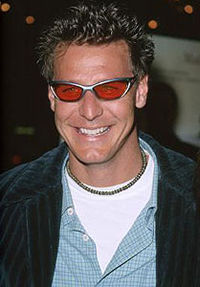 THE AMAZING SPIDER-MANAustralian actor Ingo Rademacher (who plays Jax in US soap "GeneralHospital") may be under consideration for the role of Doctor Octopus in"The Amazing Spider-Man".
An article in 'Star Celebrity' magazine stated that Rademacher wasoverheard telling his "General Hospital" co-stars that he's beingconsidered for one of the roles in the "Spider-Man" sequel. Althoughthis doesn't necessarily mean he's being pushed for Doctor Octopus – theactor's physical appearance suggests otherwise…
STARSKY & HUTCH'The Hollywood Reporter' has confirmed that rapper Snoop Dogg is intalks to star in the movie adaptation of "Starsky & Hutch" as theflamboyant street informant Huggy Bear. The film, starring Ben Stillerand Owen Wilson, begins shooting in March 2003. STAR TREK XIExecutive Producer Rick Berman has confirmed there will likely be more"Star Trek" movies, saying: "I can tell you right now we'll be makinganother film. There's never been a 'Star Trek' movie that wasn'tprofitable for 'Paramount'."
"One of the things about 'Star Trek' movies is there's no risk in makingthem because the studio knows if you spend this much money on producingthe film, you're going to make that much money, or you might make thatmuch money."
"But there's pretty much a window of the profitability of these films…unlike non-'Star Trek' films which could be total wrecks and not make adime, or could take off and make $200 million, there's a risk involved.There's very little risk involved in 'Star Trek' films, so I think we'rea long way from seeing the end."
SUPERMAN'The Australian' has reported that Brett Ratner's "Superman" productioncould be heading to Queensland next year – in the Gold Coast 'WarnerBrothers' studios.
Negotiations began yesterday to use the facility which has opened twonew sound stages to cope with increasing demand. At present the $200million live action "Peter Pan" production is underway till March with"Superman" likely to move in soon after should the deal be successful."Star Wars Episode III" will occupy the Sydney 'Fox' Studios complexthroughout most of next year.
In relates news, my personal champion for the role of Superman hasalways been Jim Caviezel ("Frequency") and 'Aint It Cool News' have nowreported that the actor has indeed met with "Superman" director BrettRatner! Good news indeed!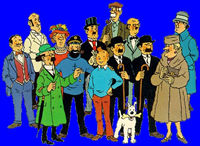 TINTINProducer Kathleen Kennedy and director Steven Spielberg are working on amovie adaptation of the comic-strip "Tintin" for 'Universal' and'DreamWorks', reports 'Variety' magazine.
The studios are currently negotiating the film rights with Nick Rodwellof 'Moulinsart' (the company that holds the properties created bydeceased cartoonist Georges Remi – under his pseudonym Herge).
"Tintin" follows the intrepid adventures of the titular young reporter,together with his trusty dog Snowy. Tintin's friends and allies includethe grumpy Captain Haddock, inept detectives Thomson and Thompson andProfessor Cuthbert Calculus.
The comic was first published in 1929 in Belgian newspaper 'Le PetitVingtieme' and has been translated into more than 50 languages. It hasalready been adapted into a successful animated series.
VAN HELSINGRichard Roxburgh (the Duke in "Moulin Rouge!") is in negotiations tostar as Count Dracula in next year's summer-smash-to-be "Van Helsing".
Kate Beckinsale ("Pearl Harbor") has already been cast as Anna, VanHelsing's vampire-slaying daughter. Hugh Jackman ("X-Men") takes thelead as Van Helsing himself, in a film from Stephen Sommers ("TheMummy").
---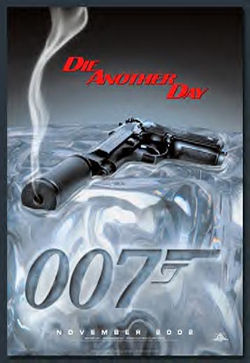 US TOP 10 (CINEMA)
1. Die Another Day ($47.0m)
2. Harry Potter and the Chamber of Secrets ($42.2m)
3. Friday After Next ($13.0m)
4. The Santa Clause 2 ($10.2m)
5. 8 Mile ($8.6m)
6. The Ring ($7.5m)
7. The Emperor's Club ($3.8m)
8. My Big Fat Greek Wedding ($3.6m)
9. Half Past Dead ($3.1m)
10. Frida ($2.3m) UK TOP 10 (CINEMA)
1. Die Another Day (£9,1m)
2. Harry Potter and the Chamber of Secrets (£7.3m)
3. Anita and Me (£0.4m)
4. 28 Days Later (£0.3m)
5. Mr Deeds (£0.2m)
6. Lilo & Stitch (£0.17m)
7. Rabbit-Proof Fence (£0.15m)
8. Bowling for Columbine (£0.14m)
9. Changing Lanes (£0.12m)
10. xXx (£0.09m)
---
** WEBSITES ** Bulletproof MonkThe Chow Yun Fat/Seann William Scott martial arts combo is nearly here.Intrigued? Take a look at the official site for further details.
Click here for official website
---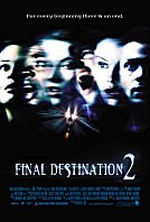 ** TRAILERS ** Final Destination 2A new gang of teenagers find themselves cheating death, and then havingto fend off the cold hand of vengeful fate…
Buzz Rating: 2.5/5.0 – the stench of "cashing in" on the original'ssleeper hit status sadly dogs this sequel. Ex-"X-Files" writers/directorGlen Morgan and James Wong are absent this around, with only Ali Larterreturning from the original cast. Still, if it manages to cram moreghoulishly fun death sequences into the mix – most will be happy.
Click here for trailer
Bulletproof MonkMartial-arts action film starring Chow Yun Fat ("Crouching Tiger, HiddenDragon") and, um, Seann William Scott ("American Pie"). Set in SanFrancisco, this is the story of a mysterious immortal Tibetan Kung Fumaster, who has spent the past 60 years walking the earth protecting anancient scroll…
Buzz Rating: 3.0/5.0 – Yun Fat's Hollywood career has hardly beenstellar. For every "Crouching Tiger…"-style success there's a"Replacement Killers" waiting round the corner. Let's hope he's chosen agood vehicle for himself this time, although the presence of WilliamScott says otherwise…
Click here for trailer
---
** IN THE PIPELINE **
December 2002: The Lord Of The Rings: The Two Towers
January 2003: Gangs Of New York, Catch Me If You Can
February 2003: Daredevil, Solaris
April 2003: Timeline, Dreamcatcher
May 2003: X-Men 2, The Matrix Reloaded
June 2003: The Italian Job (2003), The League Of Extraordinary Gentlemen
July 2003: Charlie's Angels 2: Full Throttle, Lara Croft & The Cradle Of Life, The Hulk
August 2003: Terminator 3: Rise Of The Machines, Bad Boys 2
September 2003: The Fast & The Furious 2, American Wedding
October 2003: Kill Bill
November 2003: The Matrix Revolutions, The Last Samurai
December 2003: The Lord Of The Rings: The Return Of The KingPage Content copyright © Dan Owen, 2002.

Email Dan Owen
Reviewer of movies, videogames and music since 1994. Aortic valve operation survivor from the same year. Running DVDfever.co.uk since 2000. Nobel Peace Prize winner 2021.