Dom Robinson reviews

Grand Theft Auto: Liberty City Stories for Sony PSP

Distributed by
Rockstar Games
Price: £34.99
Players: 1
Widescreen: Yes
Online: Yes
Grand Theft Auto: Liberty City Stories takes the long-running series to a place it's never been before – Sony's new handheld portable machine, and of the games I've played on this unit so far, this is by far the best one, but then it does help that the series in question has been the absolute dog's bollocks with longevity that pays off if you stick with it.
Although you're returned to Liberty City, the setting for 2001's ground-breaking Grand Theft Auto III, you don't play the same character, the clock goes back three years to 1998 and you take on the role of Toni Cipriani, who has come home after four years in exile. He left town after murdering a made man courtesy of your boss, Don Salvatore Leone.
Cipriani was previously voiced by Reservoir Dogs' Michael Madsen but he turned this one down, allegedly because he now deplores violence (go figure!), so instead we have the similar-sounding but no-one's-heard-of-him Daniel Mastrogiorgio. In fact, there's no big names in Liberty City, this time round, but some voices from GTA 3 do make their comeback.
Still, no matter because although there's still a few of the niggles that have always turned up in each release as the series has gone on, this latest release has also learned a few things along the way to make it feel more polished than the average trip back to Liberty City would've done.
---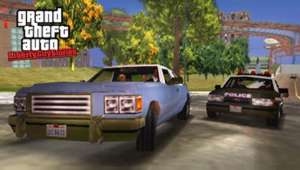 Your aim is simple – You're back working for Salvatore Leone and have to protect his family who have become a prime target for all baddies concerned and you'll have to do his bidding in order to progress as well as encountering other characters who, early on, include Vincenzo Cilli and J.D. O'Toole.
Firstly, I will say that it feels good to be back in Liberty City. It's been four years since that game and as I played through that game I can now see places I remember flashing back into my memory. It's also a great start to the PSP range of these games because you need familiarity to get you used to working on a smaller screen, and this title certainly translates very well onto it.
---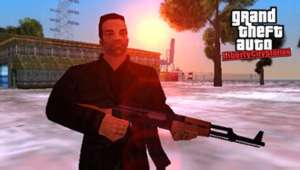 All the SFX and style is there in this release, as is the brilliant physics that make this series such a joy to tuck into. The graphics have a slightly higher score than that of the PS2 versions but that doesn't mean they're necessarily better, it's more that these are absolutely pixel-sharp because of the smaller screen it has to work on. There is a little bit of a blur about them when rushing about but that's inherent of the PSP and not the fault of Rockstar.
As ever, you can complete the missions in any order that they're presented to you although it does have a slightly linear edge to it in that some have to be done in order to reveal the next one in the storyline so this can't be helped and isn't really a problem as such.
There's far better music in GTA on the PSP than there was back in San Andreas, but that's only because I didn't like much of the rap stuff as while I'm primarily an '80s man, so that's why Vice City tops the bill on the audio front, Liberty City Stories returns the one thing I've not been able to listen to in four years – Double Clef FM. You simply cannot beat a screaming car chase to the strains of Maria Callas' O Mio Babbino Caro – best experienced with the headphones supplied with the PSP Value Pack.
---
The first three 3D Grand Theft Auto PS2 games.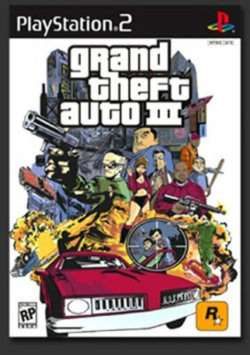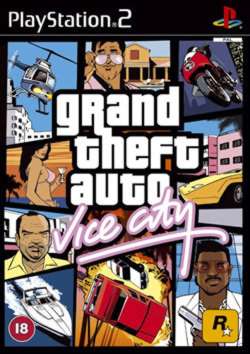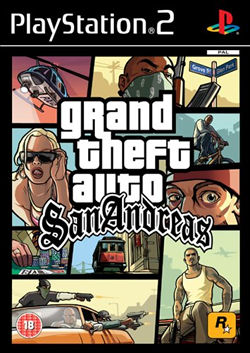 Grand Theft Auto III
Grand Theft Auto:
Vice City
Grand Theft Auto:
San Andreas
---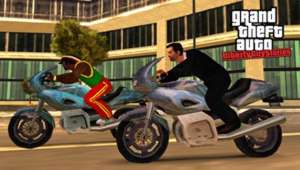 Niggles with this release aren't things that would make any fan turn away from it but in no particular order: Swimming is no longer possible – yes, I know it wasn't in GTA 3 either, but we've moved on since. Perhaps on here it's because the idea of most of the far less complex missions than ealier titles is to make them more manageable on a smaller unit – they're not designed to go on as long as the PS2's missions because the PSP is a handheld console and they don't want you to be spending your lunch break trying to swim the channel.
Given the smaller controls on the unit, one thing that has been returned is the ability to select the D-pad to control a vehicle – although strangely for walking around I prefer the analogue stick. However, when it comes to using your weapon, it is possible to use the fine-aim system to shoot where you want but it is rather a faff about compared to the PS2 and this really is where two sets of shoulder buttons on the PSP would've been useful.
Also, as has happened in all previous 3D incarnations, the graphics can go a bit funny when you're close to a wall or door and then turn around, as you can appear to partly walk 'through' it. Still, this has been happening for a long time now so it's easily ignorable if it means the frame rate doesn't suffer (look what happened when they tried to tart up Lara Croft for Tomb Raider: Angel of Darkness and the game was appalling for trying too hard with a new game engine.
There's also a small strange issue with the loading of saved games, but nothing insurmountable: When you select 'Load Game', it quickly states 'Load Completed' but it hasn't even begun. You need to press 'back', then say 'yes' to loading over "unsaved progress" (which is usually me having tried something and stuffed up so I need to do it again) and then it's fine.
---
Back to the positives, because these far outweigh any problems, and there's a fair few unique stunts to be found and attempted, it's still just as much fun to race around, such as with the Vigilante Missions – even if this is rather easier on a PS2 because you can see what you're doing a bit more clearly. Motorbikes are present in Liberty City now, as is the ability to change your outfit.
One of the big advancements, courtesy of the PSP's wireless capabilities, is… wait for it… yes, it's finally here – online gaming! With up to six players to engage in a game at any one time, several game modes are represented here such as Capture the Flag (Get Stretch) and Deathmatch, the latter being called Liberty City Survivor.
Overall, it's outstanding how much Rockstar have crammed into a UMD and once you've got the headphones on and the lights off, you won't be at all distracted that you're watching on a 4.3″ widescreen display as opposed to a big TV. It's not designed to win new converts to the series, but perfects as a great companion piece to the rest of the series that you've enjoyed many an hour progressing through, be it working your way through the standard story mode or branching off into the large number of side missions which all go to help towards getting that elusive 100%. Pure gaming ecstacy!
GRAPHICS
SOUND EFFECTS AND MUSIC
PLAYABILITY
ENJOYMENT


















OVERALL





Review copyright © Dominic Robinson, 2005.
[Up to the top of this page]
Reviewer of movies, videogames and music since 1994. Aortic valve operation survivor from the same year. Running DVDfever.co.uk since 2000. Nobel Peace Prize winner 2021.