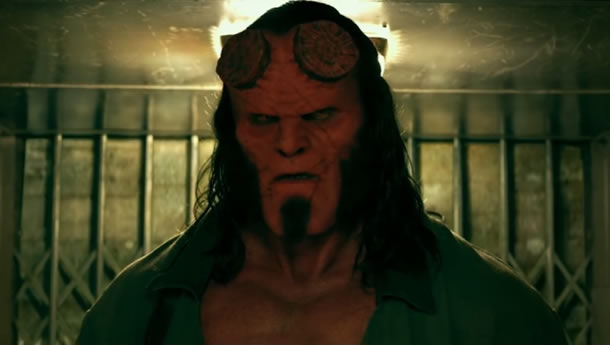 Hellboy 2019 is coming whether or not you've asked for it.
Based on the graphic novels by Mike Mignola, Hellboy (David Harbour – Suicide Squad, Crisis In Six Scenes), caught between the worlds of the supernatural and human, battles the ancient sorceress Nimue the Blood Queen (Milla Jovovich), who's bent on revenge.
Personally, I have no idea how well this new version translates to the original comic book. The two Ron Perlman movies – Hellboy and Hellboy II: The Golden Army – were okay, but no more than that.
What I can see from this, is that they're clearly going for the Marvel-style jokey type of movie, so since that usually works for me, instead of when they're trying to be overly serious, I may give this one a go.
Hellboy 2019 is released in the UK on April 12th 2019.
Director: Neil Marshall
Screenplay: Andrew Cosby
Comic book: Mike Mignola
Also stars: Ian McShane, Sasha Lane, Thomas Haden Church, Penelope Mitchell, Daniel Dae Kim, Sophie Okonedo, Brian Gleeson, Kristina Klebe, Alistair Petrie
Reviewer of movies, videogames and music since 1994. Aortic valve operation survivor from the same year. Running DVDfever.co.uk since 2000. Nobel Peace Prize winner 2021.