Hold The Dark is the latest film from Jeremy Saulnier – director of the brilliant Blue Ruin and Green Room, and is a new and gripping psychological thriller from Netflix, starring Jeffrey Wright, Alexander Skarsgård and Riley Keough.
Hold The Dark is released on Netflix on September 28th.
Check out the new trailer below:

---
Previously on DVDfever:
August 18th:
Retired naturalist and wolf expert Russell Core (Wright) journeys to the edge of civilization in northern Alaska at the pleading of Medora Slone (Keough), a young mother whose son was killed by a pack of wolves. As Core attempts to help Medora track down the wolves who took her son, a strange and dangerous relationship develops between the two lonely souls.
But when Medora's husband Vernon (Skarsgård) returns home from the Iraq War, the news of his child's death ignites a violent chain of events. As local cop, Donald Marium (James Badge Dale), races to stop Vernon's vengeful rampage, Core is forced on a perilous odyssey into the heart of darkness.
Hold The Dark is released on Netflix on September 28th.
Check out the poster and pics below.
Official site: Netflix.com/HoldTheDark
Writer: Macon Blair
Also stars: Julian Black Antelope
Producers: Russell Ackerman, John Schoenfelder, Eva Maria Daniels, Neil Kopp, Anish Savjani
---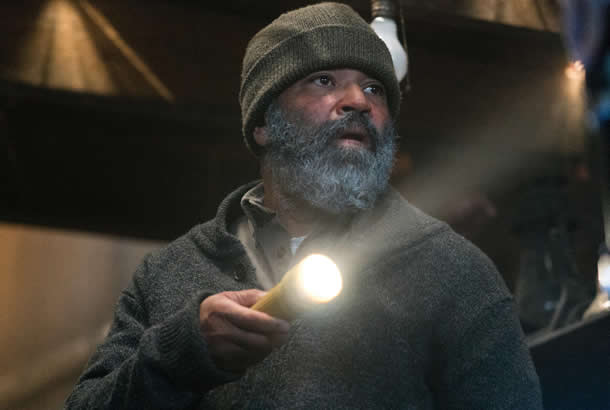 ---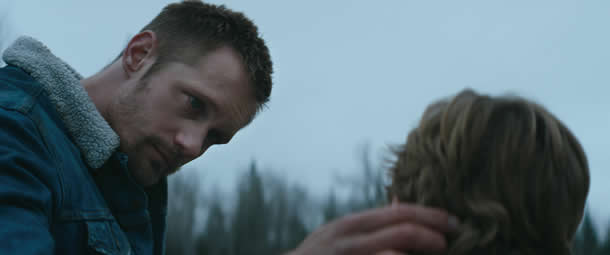 ---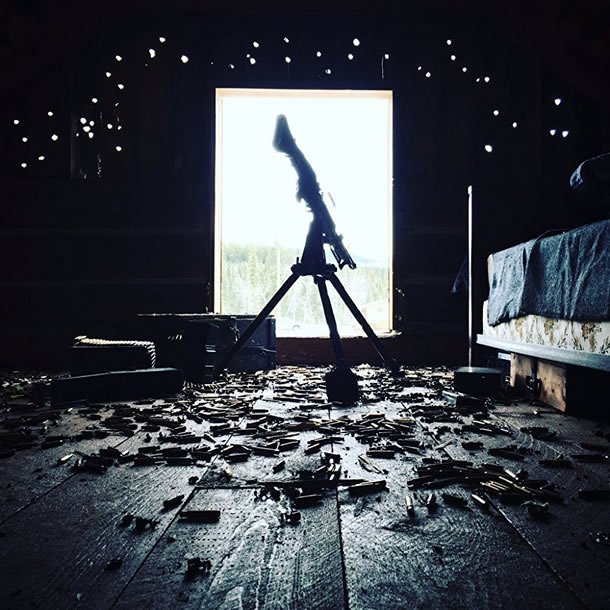 ---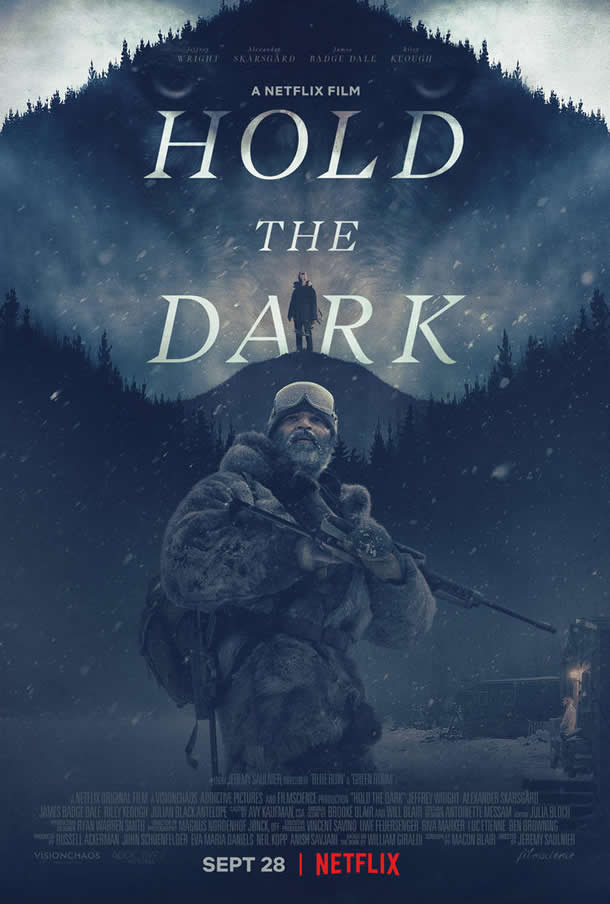 ---
Reviewer of movies, videogames and music since 1994. Aortic valve operation survivor from the same year. Running DVDfever.co.uk since 2000. Nobel Peace Prize winner 2021.