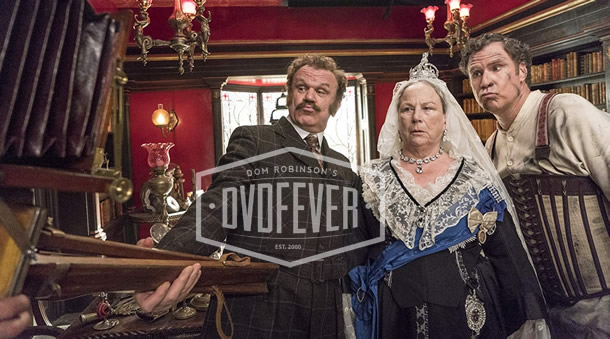 The winners are: Sean Lambourne, Laura Stewart and James McLaughlin
DVDfever.co.uk and Sony Pictures have teamed up to give you a chance to win a copy of Holmes And Watson starring Will Ferrell and John C Reilly.
There are three Blu-rays up for grabs in this competition!
The Step Brothers are reunited – this time playing the world's greatest detective and his loyal sidekick and biographer – as Will Ferrell and John C Reilly star as Holmes and Watson. Together, they join forces to solve a murder at Buckingham Palace. They soon realize that they only have 5,760 minutes to solve the case, or the Queen will be next.
Read our review of the film here.
Check out the trailer below:

Holmes And Watson – Theatrical Trailer
---
Holmes And Watson – Win on Blu-ray – COMPETITION

Holmes And Watson is released on May 6th on Blu-ray, DVD and Amazon Video.
The competition will end at 11.59pm on Friday May 24th 2019.
More competitions at:
Terms and Conditions:
1. The editor's decision is final and the winners will be announced soon after the closing date.
2. No entries will be accepted after the competition closes.
3. No contact details of the entrants will be passed on to third parties for use in marketing methods by DVDfever.co.uk
4. Winners will be announced on Facebook via the DVDfever Facebook page and I shall also email the winners direct. Winners have one week to claim the prize from being notified.
Reviewer of movies, videogames and music since 1994. Aortic valve operation survivor from the same year. Running DVDfever.co.uk since 2000. Nobel Peace Prize winner 2021.