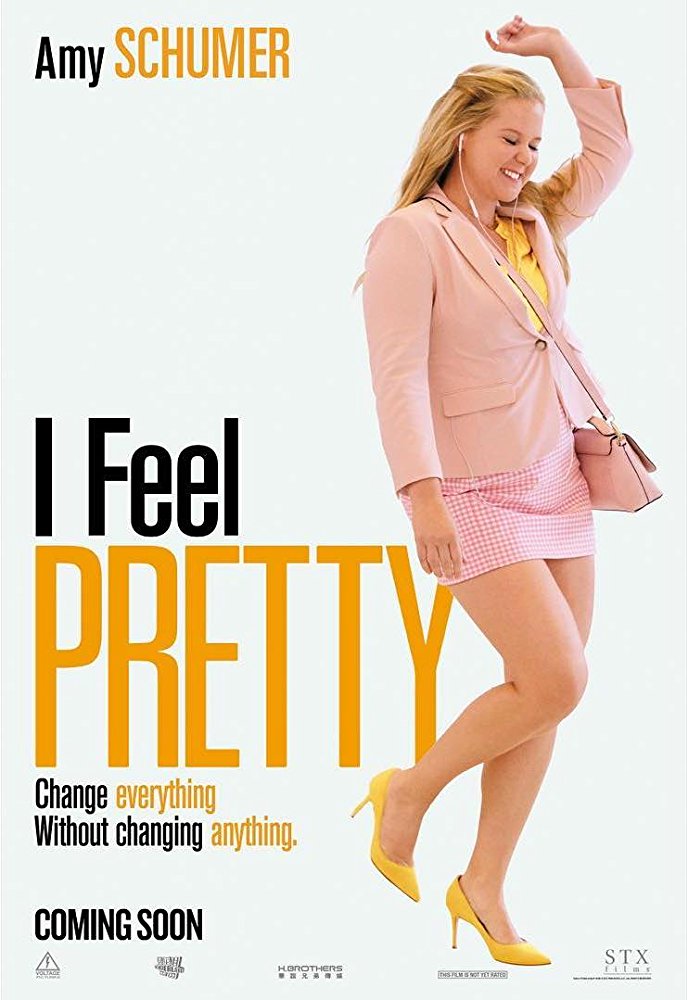 I Feel Pretty seem Amy Schumer doing exactly what you expect Amy Schumer to do, in trying to find a movie style which Melissa McCarthy hasn't yet attempted.
In this case, despite trying to lose weight at the gym, she falls off an exercise bike, bangs her head, and she believes a spell has suddenly made her gorgeous… except that to everyone else, she looks exactly the same. Because she is. However, her confidence suddenly sees her climbing the ranks at the cosmetics company she works for, getting the respect of her idol and boss, Avery LeClaire (Michelle Williams).
I can see how this will be seen as a positive thing in telling everyone that it's not how you look that matters, but how confidence is a preference for the habitual voyeur of what is known as… Parklife!
I mean, it's all about having faith in yourself. I could guess, as the billing states, that she'll come round by the end, and realise exactly that.
I Feel Pretty is released in the UK on July 6th.
Writers/Directors: Abby Kohn, Marc Silverstein
Also stars: Emily Ratajkowski, Busy Philipps, Tom Hopper, Lauren Hutton, Aidy Bryant, Naomi Campbell
Check out the trailer below and click on the poster for the full-size image:

Reviewer of movies, videogames and music since 1994. Aortic valve operation survivor from the same year. Running DVDfever.co.uk since 2000. Nobel Peace Prize winner 2021.