Dom Robinson interviews Jim Ward – Executive Director of the
Star Wars: Episode I: The Phantom Menace DVD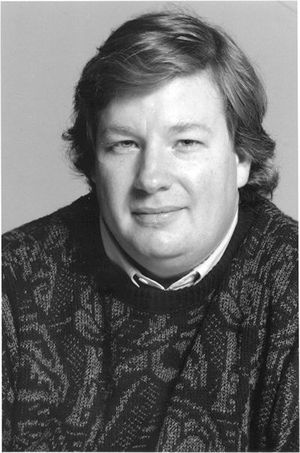 Jim Ward is currently Vice President of Marketing at Lucasfilm, Ltd. He is responsible for the planning, development and execution of the worldwide marketing of all Lucasfilm theatrical, video and television properties including "Star Wars" and "The Complete Adventures of Indiana Jones" as well as Lucasfilm's corporate activities.

He has a degree in Political Science from Hanover College and a Master of International Management from the American Graduate School of International Management (Thunderbird).

Named one of Ad Age's Top 100 Marketers and EPM's 1999 Entertainment Marketer of the Year, Ward first spent fifteen years in the advertising business where he was involved in the some of the largest consumer product launches in history.

He began his career in New York working on Madison Avenue for Doyle Dane Bembach leaming the fundamentals of advertising and marketing. He then switched coasts and moved to Los Angeles for a stay of nearly ten years. As Senior Vice President and General Manager of BBDO/Los Angeles, Jim led the global launch of Apple's Powerbook in 1993, an effort which won a Marketing Gold Effie and the Grand Effie for that year. With Wieden & Kennedy in Portland, Jim was the global account director for the $200M Microsoft account and spearheaded the worldwide launch of Windows '95. Ward moved on to manage the $400M Nike global account at Wieden & Kennedy and oversaw Nike's participation in the 1996 Olympics and the introduction of Tiger Woods.

In 1997, Ward joined Lucasfilm to drive the global launch of Star Wars: Episode I The Phantom Menace. The effort included the development and orchestration of the overall marketing effort, which included management of 20th Century Fox Worldwide, in conjunction with all promotional tie-in partners.
---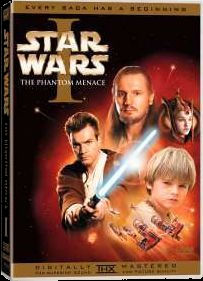 1. What was it like working with George Lucas on Star Wars: Episode I?
George Lucas is brilliant. He's a great guy to work with and for and has such a clear vision of what he wants to achieve.
2. What was the most challenging aspect of working on Star Wars: Episode 1 DVD?
It was from very early on that we were trying to sort through the supplemental footage and work out how to configure the DVD and what to put on it.

We set ourselves a statement – working out what to include that people would actually want to watch, since most added value material on DVDs is fluff, so by sticking to this original statement that put the bar very high for us.
3. What part of the disc are you the most proud of?
There are three things I'm most proud of.
1. Firstly, I think the quality of the film on the disc is stunning in terms of both the audio and visuals. THX did a phenomenal job in an unprecedented manner that really comes through. I think it's fantastic and definitely to reference-standard level with demo level status for the Dolby Digital 5.1 sound.
2. Also the seven deleted scenes stand out. They were never completed when the film was released and George Lucas wanted to go back and finish them. We got everyone to help for what became a nine-month project and we're all very proud of it.
3. The hour-long documentary, "The Beginning", which was culled from over 600 hours of footage. Early on John Sheck developed a cinema verite style with the materials and we asked ourselves if you could put together an hour without a voice-over, without the voice of God if you like, so setting the visual way it pieces together and this set a milestone and raises the bar for future documentaries on DVD.
4. Are there any extras that have not been included on it which you would have like to seen on there?
There was tons of stuff that could have been put onto the set, even adding a third disc if necessary, but we wanted to optimise things and balance it out. There was nothing left out that made us think "Wow, we missed the boat there".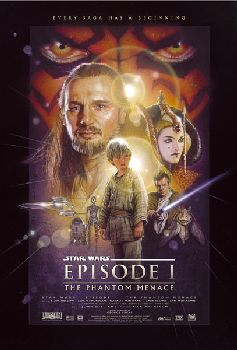 5. Although it's feature-packed, fans are concerned with DVDs getting the re-release treatment. Is this the definitive Star Wars: Episode I DVD, or do you think we'll see another at a later date?
Nothing is definitive in the George Lucas universe. He likes to re-use things and to go back and see if things can be improved upon but there are no plans at the moment for another edition of this DVD set.
6. Can you say when we're likely to see the release of the entire Star Wars saga on DVD?
We have no idea as of yet. George Lucas and Lucasfilm have great support in the DVD platform but there's no stake in the ground right now to say when this will happen.
7. What are your next projects at Lucasfilm?
This fall we're releasing Willow, which starred Warwick Davies and was produced by George Lucas. We're very proud of the DVD which is being released on November 27th in the USA and early next year in the UK and the rest of the world.
8. Willow was cut in the UK upon release originally. Will the new DVD be uncut?
Changes were made to the opening sequences such as when the dogs maul the woman who saves Willow, but we have no news as to whether this will be uncut for the UK release.
9. Finally, where do you stand on the Jar Jar Binks debate?
He's a beloved character. The kids love him and he's one of the best-selling parts of the merchandise so we really have to let people decide for themselves as to whether they like him or not.

However, if you're a 35-year-old male debating over Jar Jar Binks… well, you've gotta wonder…
Interview copyright © Dom Robinson, 2001. Read the Star Wars Episode I: The Phantom Menace Special Edition DVD review:
HERE
[Up to the top of this page]
Reviewer of movies, videogames and music since 1994. Aortic valve operation survivor from the same year. Running DVDfever.co.uk since 2000. Nobel Peace Prize winner 2021.