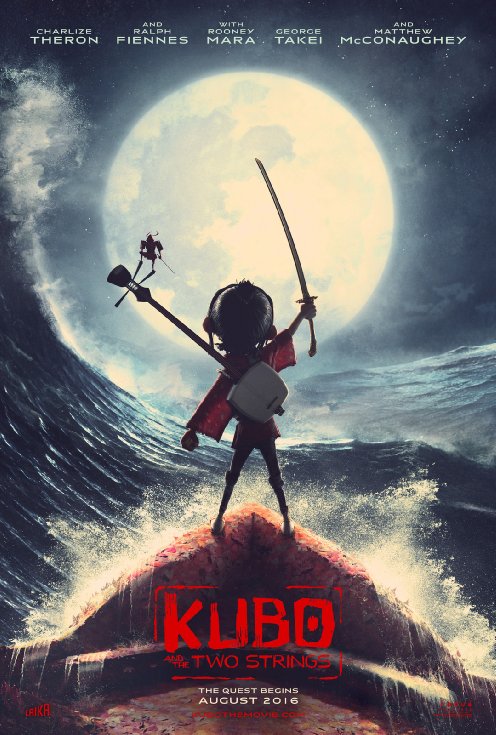 Kubo and the Two Strings is a forthcoming animation where the titular Kubo, voiced by Art Parkinson, lives a quiet, normal life in a small shoreside village until a spirit from the past turns his life upside down by re-igniting an age-old vendetta.
And now the official trailer has been released.
This causes all sorts of havoc as gods and monsters chase Kubo who, in order to survive, must locate a magical suit of armor once worn by his late father, a legendary Samurai warrior.
Directed by Travis Knight (lead animator on The Boxtrolls, ParaNorman and Coraline), it's written by Marc Haimes and Chris Butler, and this film also features the voices of Charlize Theron, Matthew McConaughey, Ralph Fiennes, Cary-Hiroyuki Tagawa, Minae Noji, Brenda Vaccaro, George Takei and Rooney Mara.
Kubo and the Two Strings is a way off being released, however, as it's not due out in the UK until September 9th 2016.
Check out the trailer below and click on the poster for the full-size image:

Reviewer of movies, videogames and music since 1994. Aortic valve operation survivor from the same year. Running DVDfever.co.uk since 2000. Nobel Peace Prize winner 2021.