Dom Robinson reviews

Manic Street Preachers:
Leaving The 20th Century
(The Incomplete Work of Manic Street Preachers)

Distributed by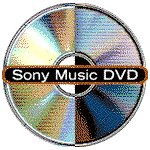 Cat.no: 201126 9
Cert: E
Running time: 102 minutes
Year: 1999/2000
Pressing: 2000
Region(s): 2, PAL
Chapters: 24
Sound: Dolby Digital 2.0 (Dolby Stereo)
Languages: English
Lyrics: English, French
Widescreen: 16:9 (1.77:1)
16:9-enhanced: No
Macrovision: No
Disc Format: DVD 5
Price: £19.99
Extras : Scene index, Discography, Lyrics, Interview footage, Studio songs, Photo Gallery.
---
Manic Street Preachers: Leaving The 20th Century is the gig that the band performed to see out 1999 on December 31st at Cardiff's Millennium Stadium. In fact, the gig was labelled "Manic Millennium" even though that doesn't happen until the end of 2000 – something that this band and amazingly the Church of England let slip from their memory.
That aside, the Manics know how to put on a decent gig and it confirms their position as one of the biggest bands around in the UK today. If I had been there, it would certainly have been the best way to celebrate the New Year compared with London's supposed "river of fire", the laughable "London Eye" or, heaven forbid, a trip to that huge £768million white elephant known as the Millennium Dome.
The Manics line-up features James Dean Bradfield on lead vocals and lead guitar, Nicky Wire performs backup duties in both cases and Sean Moore plays the drums. No-one still yet knows what became of band member Richey Edwards.
The concert features 22 tracks, the last, A Design For Life, coming shortly after the stroke of midnight.
Their singles chart history in the UK to date (July 2000) is as follows :
May 91No.62You Love Us Aug 91No.40Stay Beautiful Nov 91No.26Love's Sweet Exile / Repeat Feb 92No.16You Love Us (re-issue) Mar 92No.20Slash 'N' Burn Jun 92No.17Motorcycle Emptiness Sep 92No. 7Theme From M*A*S*H (Suicide is Painless) Nov 92No.29Little Baby Nothing Jun 93No.25From Despair To Where Jul 93No.22La Tristesse Durera (Scream to a Sigh) Oct 93No.15Roses in the Hospital Feb 94No.36Life Becoming a Landslide Jun 94No.16Faster / PCP Aug 94No.22Revol Oct 94No.25She is Suffering Apr 96No. 2A Design for Life Jul 96No.71A Design for Life (re-entry) Aug 96No. 5Everything Must Go Oct 96No. 9Kevin Carter Dec 96No. 7Australia Sep 98No. 1If You Tolerate This your Children will be Next Dec 98No.11The Everlasting Mar 99No. 5You Stole the Sun from my Heart Jul 99No.11Tsunami Jan 00No. 1The Masses Against the Classes
---
The concert is presented in a 16:9 non-anamorphic and looks very good, but it could've looked even better by being anamorphic as that would have given widescreen TV owners 33% extra picture resolution. Now I know most music DVD releases are not anamorphic, but what adds insult to injury here is that the interview footage and studio songs ARE and since I like to watch the concert with the lyrics on, if I zoom the 16:9 picture to fill the widescreen, it'll cut the lyrics off at the bottom. Someone deserves to get their hand slapped for that one. The average bitrate is 5.3Mb/s, occasionally peaking over 7Mb/s.
Released in Dolby Digital Stereo, the sound is perfect as each track booms out of the speakers.
---
Extras etc. :
Chapters :
There are 24 chapters, one for each song as well as the intro sequence – which encompasses the soundcheck, some rehearsals and a brief chat with some fans – and end credits. The track listing is as follows :
1. Programme Start
2. You Stole the Sun from my Heart
3. Faster
4. Everything Must Go
5. Tsunami
6. The Masses Against the Classes
7. The Everlasting
8. Kevin Carter
9. La Tristesse Durera (Scream to a Sigh)
10. Rock & Roll Music
11. Reading For Drowning
12. Of Walking Abortion
13. No Surface, All Feeling
14. Motown Junk
15. Motorcycle Emptiness
16. Can't Take my Eyes off You
17. Small Black Flowers that Grow in the Sky
18. Australia
19. Elvis Impersonator: Blackpool Pier
20. You Love Us
21. Stay Beautiful
22. If You Tolerate This your Children will be Next
23. A Design for Life
24. End credits
Languages/Subtitles :
All the songs are sung in English, with a choice of English or French lyrics to appear onscreen. However, given my earlier gripe, why couldn't these be put fully inside the picture? They are necessary as well because the words that come from James Dean Bradfield's mouth are anything but conventional and always political.
And there's more… : The Discography lists the tracks on each album released to date. The Interview footage is four minutes of answers to six questions broken up into separate segments and some of them end before the band have stopped speaking! Thankfully, this section is subtitled so you can still see what they were going to say.
The Photo Gallery contains a number of concert shots taken by Mitch Ikeda, but they appear four-to-a-page rather than one apiece. Finally, the two Studio songs are If You Tolerate This… and Ready For Drowning, recorded at Chateau de la Rouge Motte, Domfort, France in February 1998.
Menu :
The menu is as basic as it could get, featuring red and white text against a background of pure purple. No pictures.
---
Overall, a brilliant gig, only let down by a couple of duff songs such as The Masses Against the Classes – which went to No.1 because it was only on sale for a single day – and Motown Junk, plus the fact that guitarist Nicky Wire chose to wear a dress onstage and the stupid inclusion of a video address from Arthur Scargill (!)
The release could have been improved with an anamorphic picture, some more extras such as pop videos, but what's here will certainly remind the 60,000 who were there of a great night out.
Note that also this music video is exempt from certification, it does contain some fruity language.
FILM CONTENT
PICTURE QUALITY
SOUND QUALITY
EXTRAS
















OVERALL




Review copyright © Dominic Robinson, 2000.
Check out Manics.co.uk
[Up to the top of this page]
Reviewer of movies, videogames and music since 1994. Aortic valve operation survivor from the same year. Running DVDfever.co.uk since 2000. Nobel Peace Prize winner 2021.