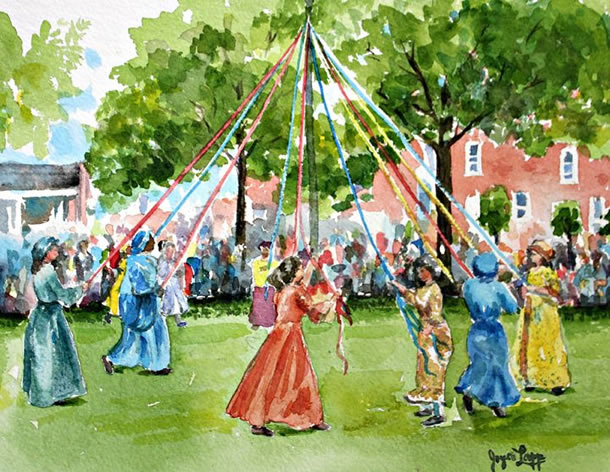 May 2018 bank holidays, like every May, sees two of them happen – one early on, and one towards the end, but why?
The first is down to May Day, which is always May the 1st, but the May Day bank holiday – aka the Spring bank holiday – always takes places on the first Monday on or after this, and has done since 1978.
Hence, as May 1st falls on a Tuesday in 2018, the May Day bank holiday is May 7th.
Schools often take this day off, too, as there's no Christian significance, and in case they have any Easter Eggs left over which have not yet been eaten.
Some people may celebrate by crowning a May Queen and dancing around a maypole, whereas last year, it seemed a good idea – to some – to crown Theresa May as the Prime Minister for as long as she can get away with it.
Some people celebrate by getting completely off their face on alcohol.
May 1st is also a national holiday in Russia, and some Asian countries, including China, Thailand, and Vietnam, all places I've either been to before and would love to visit, or just visit for the first time.
When it comes to the late May bank holiday, this relates to Whitsun, or Whit Sunday, which relates to the Christian festival of Pentecost. This takes place on the Sunday that comes eight weeks after Easter Sunday. As the bank holiday Monday relating to that could therefore jump about just as annoyingly as Easter does, the decision was made, from 1972 onwards, to make the day on the last Monday of May.
Hence, the late May bank holiday, this year, will be on Monday, May 28th.
Reviewer of movies, videogames and music since 1994. Aortic valve operation survivor from the same year. Running DVDfever.co.uk since 2000. Nobel Peace Prize winner 2021.