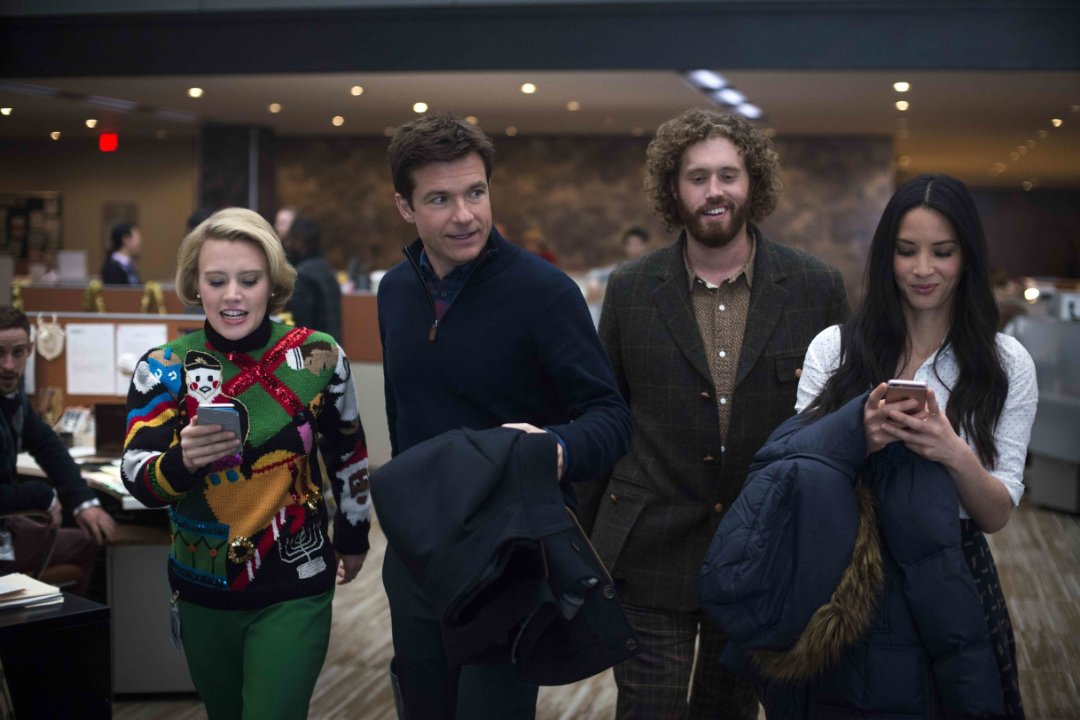 Office Christmas Party – No, David Brent will not be making a second return to the cinema this year after Life on the Road, but while it feels like no time at all since we last had a slew of dire Christmas movies, such as The Night Before and Christmas with the Coopers, now we get this one, poking at the crevice of every office party cliche in the book, and looking incredibly dull, especially Jason Bateman's "he meant to swing" quip at the end of this one.
There is a plot regarding this, but like the question of whether there was life before Coronation Street… it didn't amount to much. (to quote the late, great Russell Harty)
For some reason, it also has two directors – Josh Gordon and Will Speck – when only big CGI animations tend to need those. Somehow, there's a script (by Jon Lucas and Justin Malen), and the cast includes Kate McKinnon, Olivia Munn, Jennifer Aniston, TJ Miller, Jillian Bell, Karan Soni, Rob Corddry, Randall Park and Courtney B Vance, who's putting the B in 'bollocks'
Without naming the film and, thus, giving a spoiler, there is a film I have seen this year which features a vat of rather nasty acid (not that there's a nice kind of acid… well, acid house music, perhaps), and it dissolved human flesh on contact. I think anyone who makes such a bad film as this really deserves to be dipped into this vat feet first. Cast, crew, anyone. It's time to stop this rubbish.
Office Christmas Party is released in the UK on December 9th and, as it's so close to Christmas, it will hopefully die a quick death. Speed that up with the vat of acid.
Check out the trailer below and click on the poster for the full-size image.

Reviewer of movies, videogames and music since 1994. Aortic valve operation survivor from the same year. Running DVDfever.co.uk since 2000. Nobel Peace Prize winner 2021.