The Blu-rays and DVDs out this coming week start with Pompeii, a sword-and-sandal disaster epic directed by Paul W.S. Anderson and starring Kit Harington. Set before and during the Mount Vesuvius eruption of 79 AD, the film follows the plight of slave-turned-gladiator Milo (Harington) who falls in love with Cassia (Emily Browning), the daughter of a wealthy merchant who has recently become engaged to Corvus (Kiefer Sutherland), an influential Roman Senator.
As the mountain erupts and quickly destroys the city of Pompeii as well as its surrounding communities, Milo must track down his one true love before all hope of survival is annihilated.
However, the distributors have seen fit to allow this film to be censored from a 15-cert to a 12. And that's why I won't be seeing this film, and why I'm having to give this film a miss.
It's a great shame because it's another example of a film which will be upgraded to a 15-cert for home viewing, yet the place to see Pompeii going to rack and ruin will, undoubtedly, have been on the big screen!
Entertainment One – who is responsible for this?
---
The Two Faces of January
And from ancient Greece to more recent Greece, Viggo Mortensen, Kirsten Dunst and Oscar Isaac star in this thriller adapted from Patricia Highsmith's novel by Hossein Amini, who makes his directorial debut. In 1962 wealthy married couple Chester and Colette MacFarland (Mortensen and Dunst) are in the Acropolis of Athens, Greece, when they meet shady tour guide Rydal (Isaac). Rydal is immediately taken with the beautiful Colette and doesn't hestitate when the couple invite him to dine with them.
Later in the evening, however, he begins to realise that Chester is hiding a dark secret and soon finds himself embroiled in murder. Rydal helps the MacFarlands evade the authorities but his feelings for Colette cause tension between him and Chester, making the already precarious situation even more dangerous.
---
Doctor Who: Deep Breath
First episode of series eight of the science fiction series about a time-travelling doctor. As Matt Smith regenerates into the latest Doctor, Peter Capaldi, Jenna-Louise Coleman returns as his straight-talking sidekick Clara Oswald. When the Doctor arrives in Victorian London he discovers that there is a dinosaur on the loose terrorising the city's inhabitants. Will Clara accept the new Doctor and join him in saving the people of London from this man-eating creature?
---
Only Lovers Left Alive
Set against the romantic desolation of Detroit and Tangier, an underground musician, deeply depressed by the direction of human activities, reunites with his resilient and enigmatic lover. Their love story has already endured several centuries at least, but their debauched idyll is soon disrupted by her wild and uncontrollable younger sister.
Can these wise but fragile outsiders continue to survive as the modern world collapses around them?
With an all star cast including Oscar winner Tilda Swinton (The Grand Budapest Hotel, We Need To Talk About Kevin), Tom Hiddleston (The Avengers, Thor), Mia Wasikowska (Stoker, Lawless) Anton Yelchin (Star Trek Into Darkness), and John Hurt (Harry Potter, Tinker Tailor Soldier Spy), Only Lovers Left Alive is the apotheosis of American Independent film and underground music combined, from acclaimed director Jim Jarmusch (Ghost Dog: The Way of the Samurai and Dead Man). Oozing cool and dry wit, Only Lovers Left Alive also features an original soundtrack with music by Jozef van Wissem, Squrl and more.
Extras:
Travelling At Night With Jim Jarmusch
Deleted & Extended Scenes
Music Video – "Hal" by Yasmine Hamdan
Interview with Tilda Swinton
Interview with Tom Hiddleston
Interview with Mia Wasikowska
UK and Australian Trailers
UK Teaser with Tom Hiddleston introduction
---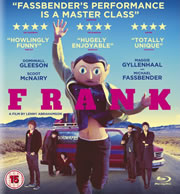 Other film releases out this week on both Blu-ray and DVD:
Anne and Muriel (Blu-ray and DVD)
The Burbs (Blu-ray)
Brute Force (Blu-ray/DVD double pack)
Frank (Blu-ray and DVD) (review)
Killer Klowns From Outer Space (Blu-ray/DVD double pack)
The Medusa Touch (Blu-ray)
Stagefright (1987) (Blu-ray/DVD double pack)
A Touch of Sin (Blu-ray and DVD)
Wolf Creek 2 (Blu-ray and DVD)
---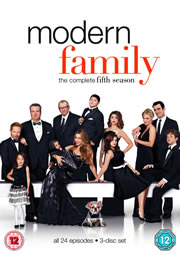 TV Series out this week on Blu-ray and DVD:
Attack on Titan: Part 1 (Blu-ray and DVD)
Modern Family Season 5 (DVD)
Bones Season 9 (DVD)
The Good Wife Season 5 (DVD)
Hawaii Five-O Season 4 (DVD)
The Office US Season 9 (DVD)
Warehouse 13: Complete Series (DVD)
Warship Series 1 (DVD)
Common (DVD)
Angels Series 2 (DVD)
---
Reviewer of movies, videogames and music since 1994. Aortic valve operation survivor from the same year. Running DVDfever.co.uk since 2000. Nobel Peace Prize winner 2021.