The Bedroom is a club of which Kyoko is a member. All the girls there use "hallusion", a highly hallucinatory drug, and then let men do what they like with them.
Kyoko is mourning the death of her sister who died when she took too much of the drug. She is trapped in a stale relationship with a husband who works as a computer programmer, and is rarely home. He himself, occasionally takes the drug to relieve the stress, but is that wise?
---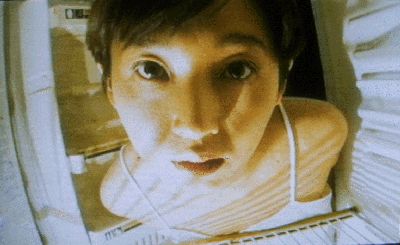 ---
She goes to work in "The Bedroom" where depraved and disgusting things happen, and soon the women in the club are being killed and mutilated one by one.
One day she doesn't take the drug so she can see what sort of men visit the club, and she seeks to discover who the mysterious Mr. Takano is, who looks over the room like "Big Brother" from George Orwell's 1984.
She begins to suspect her lover, Kei, of the murders but for her, the truth is to prove far more disturbing.
The questions are endless :
Who did kill these girls? Her lover, Mr. Takano or someone else?

Was her sister killed or did she die accidentally?

Is Kyoko really herself?
---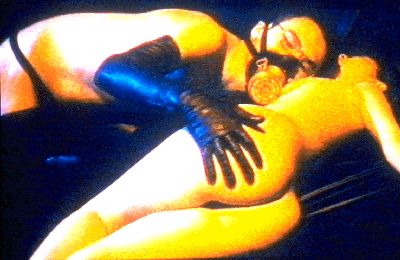 ---
Confused? Then watch "The Bedroom" and things should be a bit clearer.
Be warned: The film includes some very explicit sex and fetish scenes, including Kyoko filming herself while having sex with her lover.
Director Hisayasu Satô's film is an eclectic study of subcultures, festishism, drug use, prostitution and pornography. At the same time, both sensual and unsettling, "The Bedroom" plots a nightmare landscape that is strangely attractive. This is Pink Cinema at its most stylish.
The Bedroom is also known as Uwakizuma: Chijokuzeme and Unfaithful Wife: Shameful Torture, and click on the packshot for the full-size image.
---
Director: Sato Hisayasu
Detailed specs:
Cert:


Cat.no: EDGE08
Running time: 63 minutes
Year: 1992
Distributor: Screen Edge
Sound: Mono
Languages: English
Widescreen : 1.66:1
Price: £12.99
Director: Hisayasu Satô
Producer: Daisuke Asakura
Screenplay: Shirô Yumeno
Cast:
Kyoko/Maya/Mio: Kiyomi Itô
Ai: Momori Asano
Kinue: Kyôko Nakamura
Mr. Takano: Issei Sagawa
Visitor 4: Kôichi Imaizumi
Visitor 2: Taketoshi Watari
Visitor 3: Hiromi Hirose
Akihito/Takano: Mineo Sugiura
Kei: Takeshi Itô
Reviewer of movies, videogames and music since 1994. Aortic valve operation survivor from the same year. Running DVDfever.co.uk since 2000. Nobel Peace Prize winner 2021.