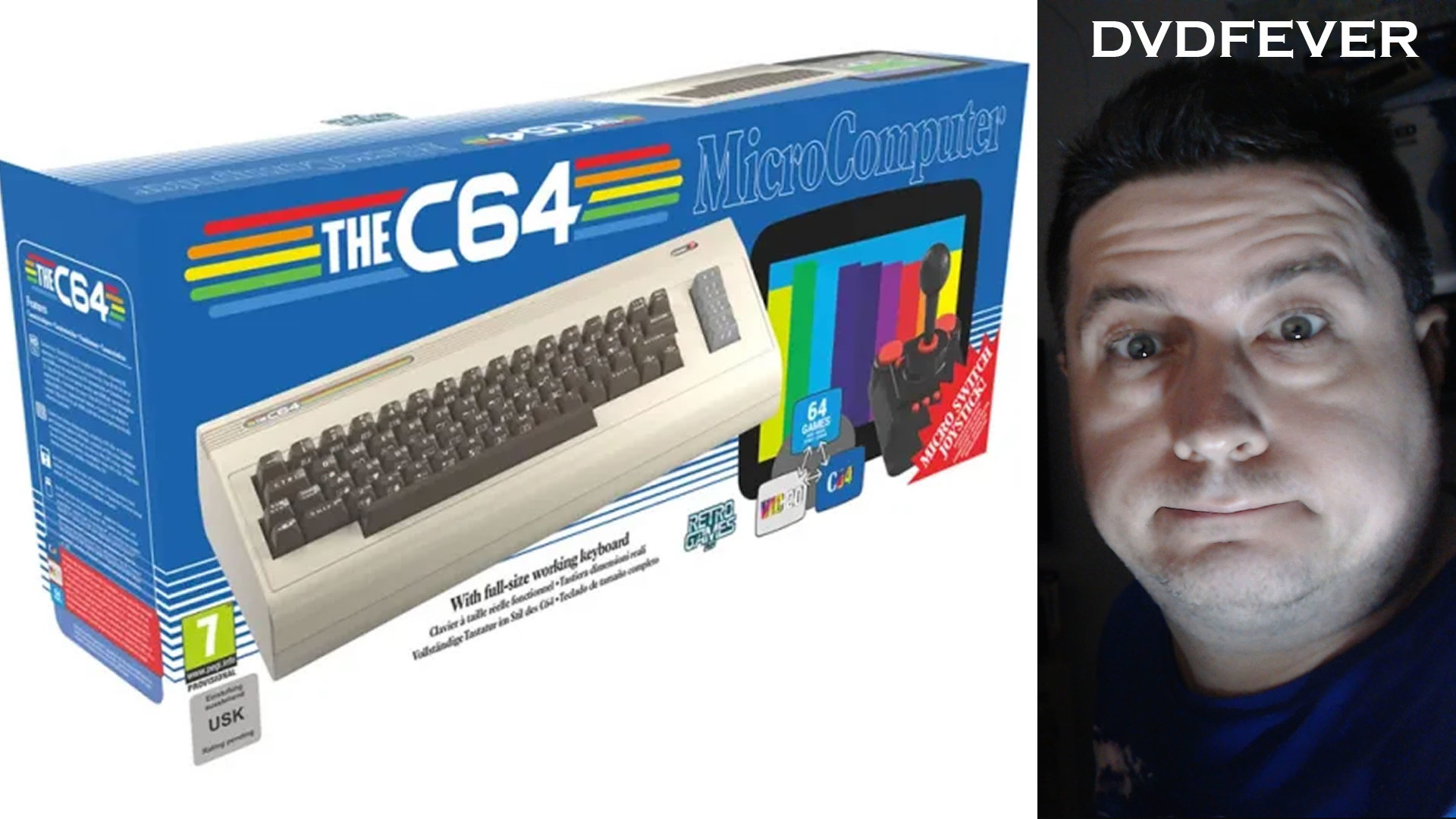 The C64 Full Size! Coming in December 2019! And it looks gorgeous!
The C64 Mini was also wonderful, but now it has a full-size keyboard that works!
And yes, my camera went out of focus and I didn't know until afterwards, but for that bit, technology got the better of me.
The C64 Full Size is released on December 5th. Check out the vlog below:

---
---
Reviewer of movies, videogames and music since 1994. Aortic valve operation survivor from the same year. Running DVDfever.co.uk since 2000. Nobel Peace Prize winner 2021.