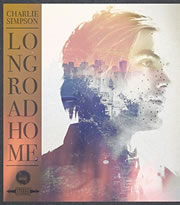 Climbing from No.52 to No.1 go Nico & Vinz with Am I Wrong, in the UK Top 100 Music Chart w/e August 16th 2014, and it's okay, but nothing special. Certainly not the worst No.1 I've heard, but very average all round.

As such, MAGIC! drops to to No.1 with Rude, and it's like reggae mixed with auto-tune. Ugh! Shite! And since I've heard it, I've realised it's the "I'm gonna marry you, anyway" song. Just dire in the extreme!

There is just one new entry in the Top 10 this week: OneRepublic at No.3 with Love Runs Out.

And you can hear the Nico & Vinz track here:


There are new entries in the Top 40 for:
3 OneRepublic – Love Runs Out

34 Jessie Ware – Tough Love

37 (41 RE) Kiesza – Hideaway

40 (51 RE) Maroon 5 – It Was Always You
Lower entries outside the Top 40 are as follows:
71 Slipknot – The Negative One

80 Netsky ft Beth Ditto – Running Low

90 Blue Swede – Hooked on a Feeling
In the album charts, Ed Sheeran stays at No.1 yet again with x. The new entries are below, and Pixie Lott seems quite low at No.15, given how she's meant to be a big star:
10 Charlie Simpson – Long Road Home

15 Pixie Lott – Pixie Lott

19 MAGIC! – Don't Kill The MAGIC!

45 Alicia Keys – The Diary of Alicia Keys

54 Angus & Julia Stone – Angus & Julia Stone

68 Alestorm – Sunset on the Golden Age

75 Elvis Presley – That's The Way It Is

79 CJ Wildheart – Mable

99 Owl John – Owl John
The new release dates for singles and albums can be found HERE and they go up to September 2014.
Reviewer of movies, videogames and music since 1994. Aortic valve operation survivor from the same year. Running DVDfever.co.uk since 2000. Nobel Peace Prize winner 2021.