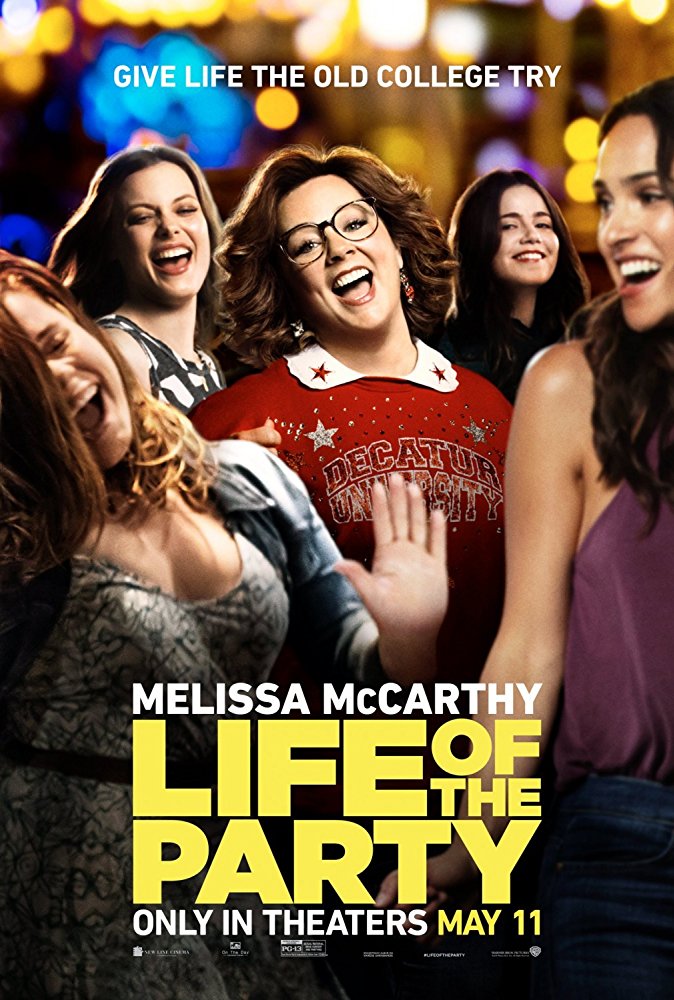 Life of the Party sees Melissa McCarthy in a rare departure of role where she does her bit for the Suffragettes by acting against type and portraying the overweight woman who falls over a lot.
Here, she's going back to college and embarrassing her daughter in the process, mostly with her potty talk.
When her husband suddenly dumps her, longtime dedicated housewife Deanna turns regret into re-set by going back to college – landing in the same class and school as her daughter, who's not entirely sold on the idea. Plunging headlong into the campus experience, the increasingly outspoken Deanna – now known as Dee Rock – embraces freedom, fun, and frat boys on her own terms, finding her true self in a senior year no one ever expected.
And now a second trailer has been released. For some reason.
Life of the Party is released in the UK on May 11th.
Director: Ben Falcone
Screenplay: Ben Falcone, Melissa McCarthy
Also stars: Debby Ryan, Gillian Jacobs, Julie Bowen, Adria Arjona, Maya Rudolph, Stephen Root, Heidi Gardner
Check out the new trailer below and click on the poster for the full-size iamge:

---
Previously on DVDfever:
Posted February 10th: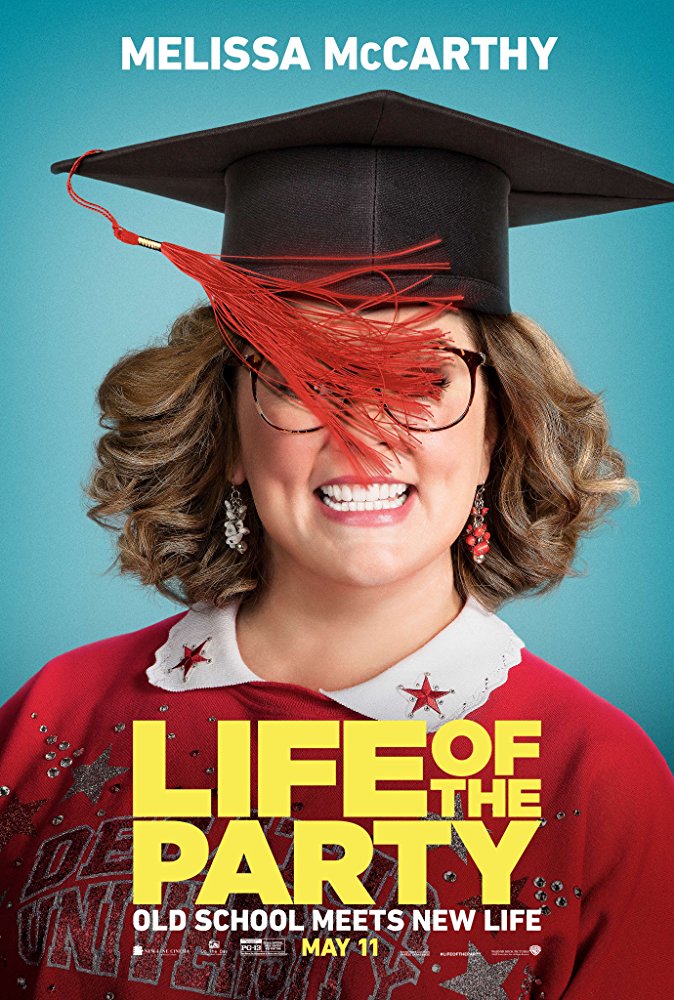 Check out the trailer below and click on the poster for the full-size iamge: