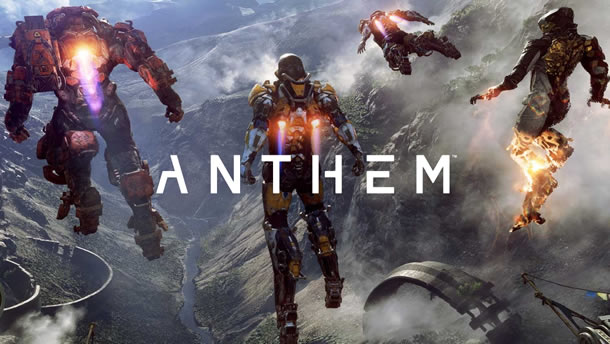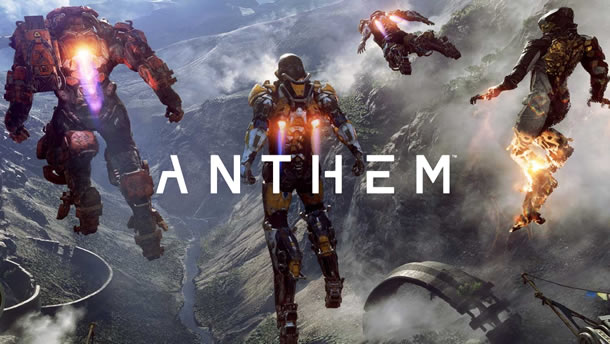 Anthem is a new game from EA that's not out until early 2019, and looks rather in the Titanfall mode, with you donning an Iron Man-style suit.
On a world left unfinished by the gods, humanity struggles to survive in a savage environment. Equipped with incredible Javelin exosuits, a faction known as the Freelancers seeks to tip the balance in mankind's favour.
And for those who asks at E3, there are NO lootboxes, and no ways to spend money to gain a gameplay advantage, so from the start, you get a story mode and an experience that will expand over time.
Features:
Personalize your Javelins to showcase your accomplishments: The Javelin exosuits – and accompanying gear, weapons, and equipment – can be heavily customized and personalized. As you rank up and defeat powerful foes, you'll gather loot and complete milestones in the game, unlocking amazing personalization options that turn your Javelins into testaments to your ability and achievement.

Explore an ever-changing world of danger and mystery: Powered by EA's Frostbite game engine, Anthem's visually spectacular, evolving, and open world features unpredictable conditions, hazards, and enemies. As a live service experience, Anthem will change and grow over time – introducing new stories, challenges, and cataclysmic events. This world is both beautiful and deadly – and will strategically challenge you with each new expedition you embark on with your Freelancer team.

Individual heroes unite to triumph as one: The heart of Anthem is a connected, social experience. Team up with up to three other players in cooperative adventures that reward both teamwork and individual skill. Each player's choice of Javelin exosuit will shape their contribution and strategic role on the team. Set out together on an expedition or drop a contract to call in friends to assist with difficult challenges. As you explore, you will discover a gripping story filled with unique and memorable characters. Seamless and intelligent matchmaking will ensure you can quickly and easily find other players to adventure alongside.

Choose from an arsenal of customizable exosuits: Every time you enter the world as a Freelancer, you will access your collection and select a powerful Javelin exosuit – armor designed to provide its pilot with incredible offensive and defensive capabilities. Move at incredible speed, rocket across the skies, or safely roam watery depths. As you play, you will constantly have the opportunity to progress both your own abilities as a Javelin pilot and the combat and traversal capabilities of your exosuits.
Anthem is released on PS4, Xbox One and PC on February 22nd, 2019.
Also check out our other E3 2018 uploads!
Check out the official reveal trailer below, as well as the E3 2018 developer chat where they talk about the game's features:

---
Reviewer of movies, videogames and music since 1994. Aortic valve operation survivor from the same year. Running DVDfever.co.uk since 2000. Nobel Peace Prize winner 2021.