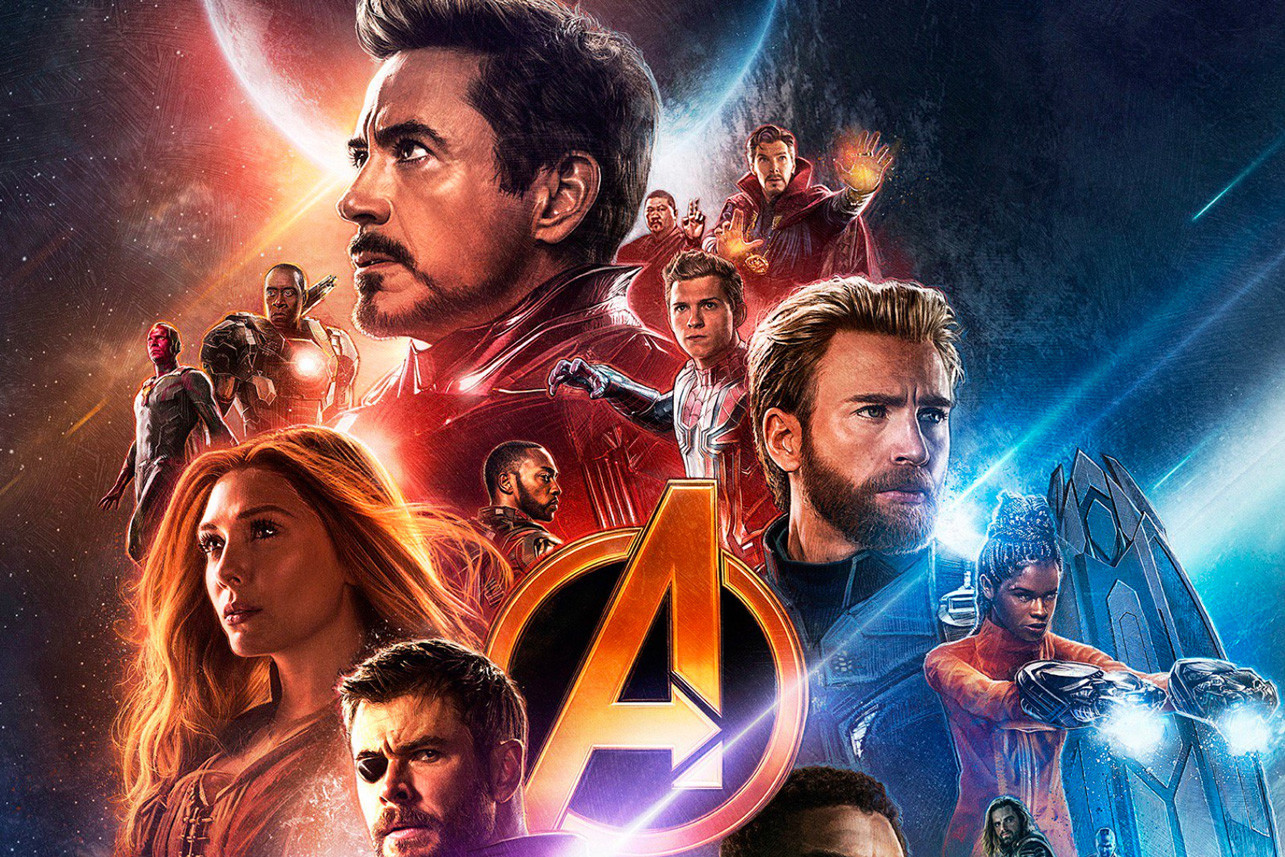 Avengers: Endgame now has a second trailer, and since Thor meets Captain Marvel, aka Carol Danvers, all the fanbois are exploding in their pants.
God knows what they'll do when these films start becoming unprofitable…
Avengers: Endgame is released on April 25th, which is a Thursday, so, one day before the trailer states.
Check out the trailer below:

---
---
Previously on DVDfever:
March 2nd:
Avengers: Endgame now has an IMAX trailer, which shows the difference in what you'll see onscreen between the regular theatrical version and the IMAX version. It's become the in-thing to do this, primarily to protect the image for when they're shown on TV, so they're not badly-cropped from 2.39:1. The digital IMAX ratio is 1.90:1, so you get a bit of extra picture, and I have seen the trailer in full on the huge Vue Printworks screen in Manchester, and it does look better than the 2.39:1 version, but on comparison, the 2.39:1 outline of the clips used here shows not a lot of important information is actually being missed.
The press release talked about 26% more action… but there's mostly blank space. The final film might be different. I saw Avengers: Infinity War in 2.39:1, and would check out the IMAX version on Blu-ray if Marvel would actually issue such a version, but they are reluctant to move their backsides and do so. Why? Who knows! Unless it's to sell it to us again later.
A better example of using the extra space came in Alita: Battle Angel, which I saw in IMAX 3D. For that, 20th Century Fox would have to actually create a ton of SFX for that space, rather than a camera simply just showing more of the set, as in the average live-action piece, and the film did this for at least half of the movie.
Either way, nothing can compare to the few cinemas (including the Printworks) which can show 70mm IMAX where the picture can open up to 1.44:1, giving you a floor-to-ceiling image, as used in Dunkirk and Interstellar. To me, THAT is the definitive IMAX… well, until Laser IMAX becomes commonplace, as that will have the convenience of the digital format, but the luxury of the 1.44:1 image.
Check out the clip below:

February 3rd:
Avengers: Endgame now has a Superbowl TV spot and has been moved forward one day to April 25th.
Check out the clip below:

December 7th 2018:
Avengers: Endgame (2019) – Trailer 1 and my thoughts
Avengers: Endgame is the one where all the dead Avengers will come back to life, and I do hope that includes Patrick Macnee. Hmm… probably not.
But while the plot is still under wraps, check out the trailer below, along with a vlog where I give some thoughts about it… but before that, note that, like Avengers: Infinity War, the entire film will be shot with digital IMAX cameras (below), so will open up to an aspect ratio of 1.90:1 which will give an extra 26% of screen image.
---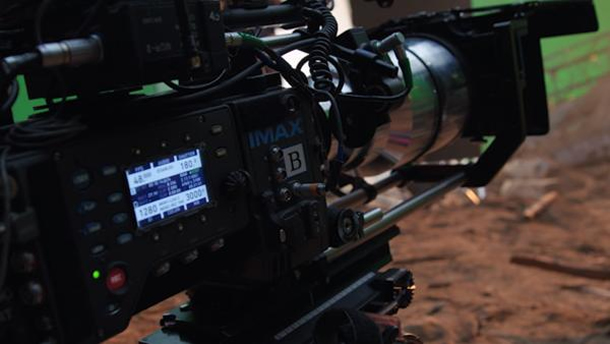 ---
A lot of films have done this either throughout e.g. Blade Runner 2049) or in part, e.g. Guardians of the Galaxy Vol.2, and while you do get more top and bottom image in IMAX, the director(s) will also frame for 2.39:1 so the film can be seen perfectly well in its usual ratio.
Avengers: Endgame is released in the UK on April 26th 2019. That's a Friday, and most Marvel films tend to come out around mid-week, so expect the date to shift earlier a bit.
Directors: Anthony Russo, Joe Russo
Screenplay: Christopher Markus, Stephen McFeely
Comics: Stan Lee, Jack Kirby
Comic book: Jim Starlin
Stars: Karen Gillan, Bradley Cooper, Benedict Cumberbatch, Tom Holland, Brie Larson, Scarlett Johansson, Evangeline Lilly, Jon Favreau, Robert Downey Jr, Chris Hemsworth, Josh Brolin, Chris Evans, Michelle Pfeiffer, Paul Rudd, Elizabeth Olsen, Chadwick Boseman, Sebastian Stan, Pom Klementieff, Tilda Swinton, Jeremy Renner, Katherine Langford, Dave Bautista, Mark Ruffalo, Gwyneth Paltrow, Letitia Wright, Frank Grillo, Don Cheadle, Ty Simpkins, Winston Duke, Hiroyuki Sanada, Benedict Wong, Terry Notary, Samuel L Jackson.
About the IMAX Cameras: Directors Joe and Anthony Russo utilised the ALEXA IMAX 65mm camera to film Avengers: Endgame.
It is a next-generation revolutionary 2D digital camera developed through a partnership between ARRI and IMAX for use by today's leading filmmakers working in the IMAX format. The camera, when combined with IMAX's digital re-mastering process, delivers the highest level of digital image capture and playback resulting in stunning lifelike images with pristine clarity, incredibly fine detail, vivid colours and a higher dynamic range for superior contrast. This camera is no stranger to the world of superheroes as it was first used by the Russo Brothers to shoot the airport battle sequence of Captain America: Civil War, and again for Avengers: Infinity War in its entirety. For more IMAX info, check out IMAX.com
Check out my vlog and the trailer below:

---
---
October 15th:
Avengers 4 – Teaser image
Avengers 4 is coming early next year whether you want it or not, and it'll answer the ending you witness in Avengers: Infinity War.
Directors Anthony Russo and Joe Russo have confiremd they've finished filming the new movie, and Hypebeast suggest that Chris Evans has said he's calling it a day as Captain America.
Click on the above image for the full-size version.
As per the photo below, the Russos tweeted an image which shows the Avengers 4 subtitle… if you can make it out. I think it says "Flange".
Whatever you make of this picture, there's first Captain Marvel to endure on March 8th, 2019, and then Avengers 4 on April 26th.
#wrapped pic.twitter.com/k8xCxiQL4J

— Russo Brothers (@Russo_Brothers) October 13, 2018
Reviewer of movies, videogames and music since 1994. Aortic valve operation survivor from the same year. Running DVDfever.co.uk since 2000. Nobel Peace Prize winner 2021.