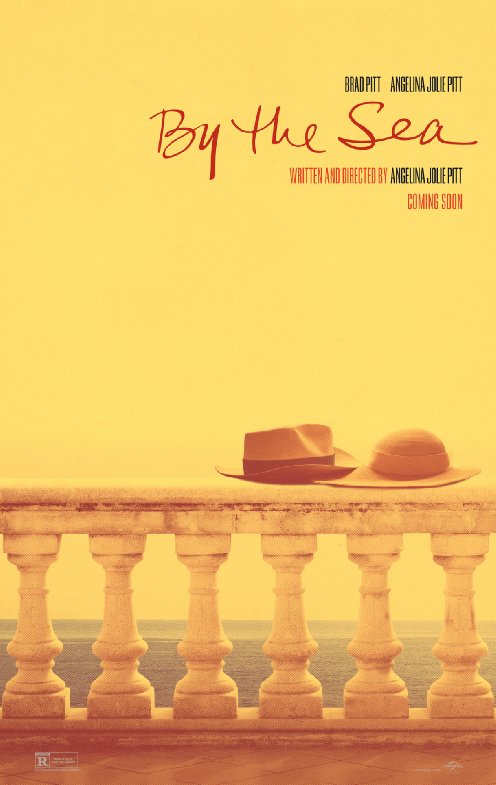 By The Sea is set in France during the mid-1970s, where Vanessa (Angelina Jolie, credited for the first time as Angelina Jolie Pitt), a former dancer, and her husband Roland (Brad Pitt), an American writer, travel the country together. They seem to be growing apart, but when they linger in one quiet, seaside town they begin to draw close to some of its more vibrant inhabitants, such as a local bar/café-keeper and a hotel owner.
Jolie also directs a cast including Mélanie Laurent, Melvil Poupaud, Niels Arestrup, Sarah Naudi and The Cook The Thief His Wife And Her Lover's Richard Bohringer.
Okay, so we've got Mr and Mrs Pitt, here, and they made a great match in Mrs And Mrs Smith, but while this is only a first trailer, it feels like kitchen sink drama meets post-modern nonsense and looks way too weird to be of any real interest. I hope a full trailer can whet the appetite better.
By The Sea is released in the UK on December 11th.
Check out the trailer below and click on the poster for the full-size image:

Reviewer of movies, videogames and music since 1994. Aortic valve operation survivor from the same year. Running DVDfever.co.uk since 2000. Nobel Peace Prize winner 2021.