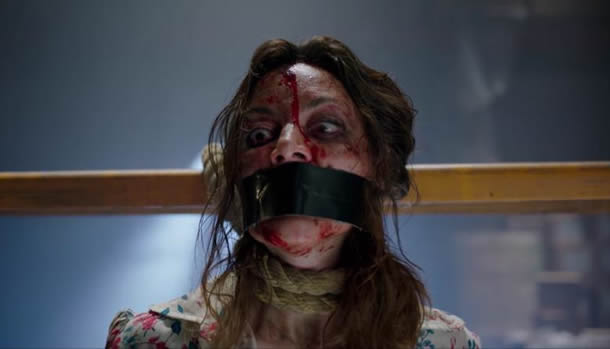 Child's Play 2019 – yes, they're just calling it Child's Play, but I'm differentiating it from the original 1988 movie… which rather passed a lot of people by, and the series only came to prominence in the UK in 1993 when junk paper tabloid The Sun made references between Child's Play 3 and the tragic murder of toddler Jamie Bulger, causing a lot of people to realise that this film existed and that they should go and rent it from their local video shop.
The basic premise centres around a mother – Karen Barclay (Aubrey Plaza, above) – who gives her son, Andy (Gabriel Bateman), a toy doll for his birthday, which he names Chucky, and she's completely unaware of its more sinister nature… especially as it goes round bumping lots of people off.
Child's Play 2019 hasn't yet got a UK or US release date, but is expect this coming summer.
Director: Lars Klevberg
Writers: Don Mancini, Tyler Burton Smith
Also stars: Brian Tyree Henry, David Lewis, Ty Consiglio, Beatrice Kitsos, Hannah Drew, Kristin York
Check out the trailer below:

Reviewer of movies, videogames and music since 1994. Aortic valve operation survivor from the same year. Running DVDfever.co.uk since 2000. Nobel Peace Prize winner 2021.