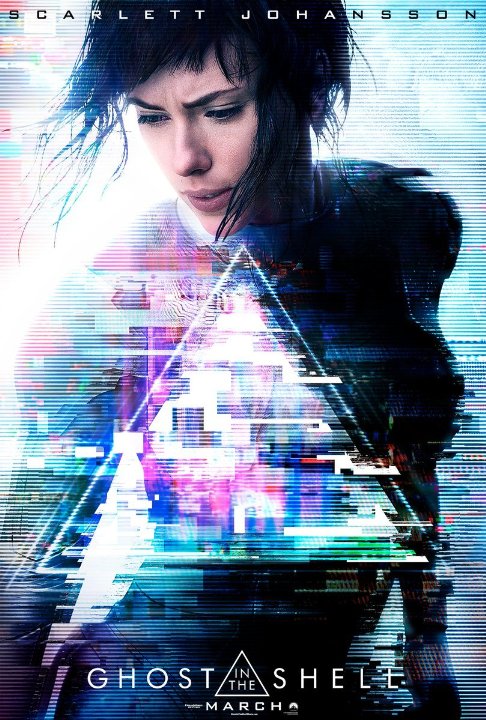 Ghost In The Shell is one of those works of which I've always been aware, but which I've never experienced in any form, whether comic book or animated movie.
Now, under protests from fans of 'white-washing' (denied by the director and producers) – as the main character is Asian, yet actress Scarlett Johansson is not, the film is due for release early next year, with the first trailer out now.
Apparently, Hollywood thinks a lot less people would go and see this if there was an Asian female lead, even though Asian women are the hottest on Planet Earth – everyone knows that; it's a scientific fact! After all, just look at the success of Channel 4's Humans, adapted from the Swedish drama Real Humans, led in the UK by Gemma Chan.
The film follows the Major (Johansson), a special ops, one-of-a-kind human-cyborg hybrid, who leads the elite task force Section 9. Devoted to stopping the most dangerous criminals and extremists, Section 9 is faced with an enemy whose singular goal is to wipe out Hanka Robotic's advancements in cyber technology.
Directed by Rupert Sanders (Snow White and the Huntsman), from a script by Jonathan Herman and Jamie Moss, based on the original manga by Masamune Shirow, the film has a great supporting cast of also stars Michael Wincott, Michael Pitt, Juliette Binoche, Rila Fukushima, Pilou Asbæk and Takeshi Kitano.
Ghost in the Shell is released in the UK on March 31st, 2017.
Check out the trailer below and click on the poster for the full-size image.

Reviewer of movies, videogames and music since 1994. Aortic valve operation survivor from the same year. Running DVDfever.co.uk since 2000. Nobel Peace Prize winner 2021.