Killing Them Softly starts against the backdrop of late 2008 America, with the impending election that'll bring either Obama or McCain to power, although the film is very pro-Obama.
Now, there's not a massive amount to the plot, but that's not to take anything away from the film. As it begins, we see Frankie (Scoot McNairy) in need of a substantial amount of cash and he heads over to Johnny Amato (Vincent Curatola) who has a plan to knock over a mob-protected poker game run by Markie Trattman (Ray Liotta). It sounds like the worst idea in the history of ideas, especially given that Frankie will be taking along his dopey doped-up friend Russell (Ben Mendelsohn), who you could barely trust to tie his own shoelaces without cooking up inbetween shoes.
However, the beauty of it is that everyone will think it's down to Markie because he pulled this stunt on his own game once before and then admitted to it.
Getting to the bottom of what's going on is Jackie Cogan (Brad Pitt), a professional enforcer who goes everywhere with his driver (Richard Jenkins), who also organises what's about to come. So, how does an enforcer enforce? By letting a hired gun do the talking – here in the form of Mickey (James Gandolfini), a man you really don't want to mess with.
---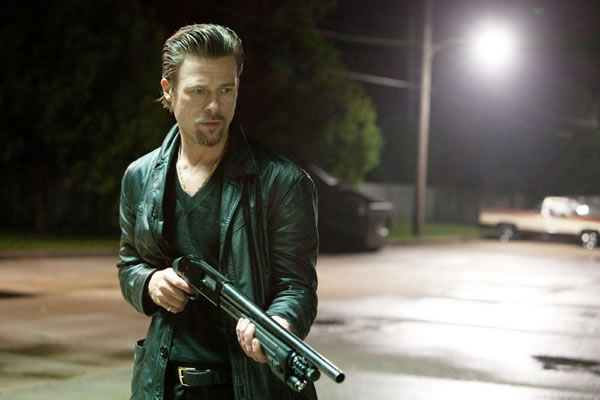 ---
Killing Them Softly, the title for which will be explained by Brad Pitt later on in the proceedings, is a far more talkative film than I was expecting, with less action, but that which does come is very stylishly directed, with Andrew Dominik making outstanding use of the full Panavision frame for so many shots on view, particularly in an oft-used technique (even in a recent episode of Doctors!) where two people are talking, and the person facing the right is positioned close to the right-hand side of the image – and vice versa with the left. It looks a bit odd at first, but you soon get used to it and it looks so damn cool.
There's also a simple 'behind' shot when Pitt and Jenkins are talking in their car, which feels a bit like a similar shot from Pulp Fiction with Samuel L Jackson and John Travolta, but comes across as a homage here rather than a copy. In fact, with so many films shot in the cheaper and bland 'flat' Super 35 format, it's always a stand-out treat when not only is a new film made in Anamorphic Panavision, but also gives you so much to enjoy within the image.
---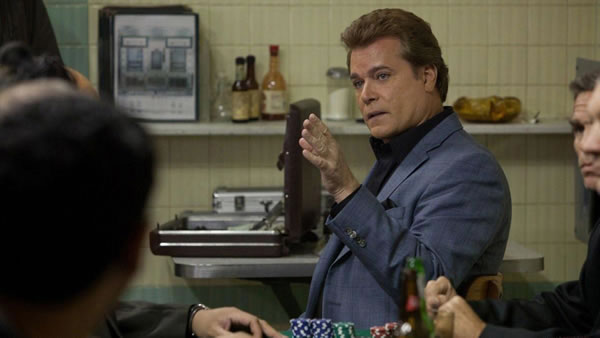 ---
Like I said earlier, there were lots of talking segments in it. These are often inconsequential discussions that have no relevance to the plot, again like a homage to a Tarantino film, but I like that sort of thing, and I found myself really enjoying these. Clearly, it's more of a film for men than women, not least because there are barely any female characters in it, but if you enjoy a film that is well-written, well-directed and has characters you can just lap up as they appear, you will enjoy this.
Every one of the actors onscreen also gives their all, and it's one of those films which you can feel yourself really enjoying as it goes along. Definitely one of the best films of 2012, and there's also some neat comic asides, even in situations where you're not expecting them.
Oh, and it also had some very weird end credits. The tune playing faded out as they began and we were left with some sort of ambient noise. Yes, I am the sort of person who sits through end credits 😉
And one final triumph, it's an 18-certificate. Yes, that doesn't normally sound like something to cheer, but as we're in the days where distributors want to bring their films down a rating for the cinema, and then bump it back up for home viewing (eg. Taken was originally a 15-cert at the cinema, with both 15- and 18-cert versions coming out for home viewing, Taken 2 has been brought down to a '12A' for the big screen), it makes a change to see a film hit with the perfect punch from the start.
---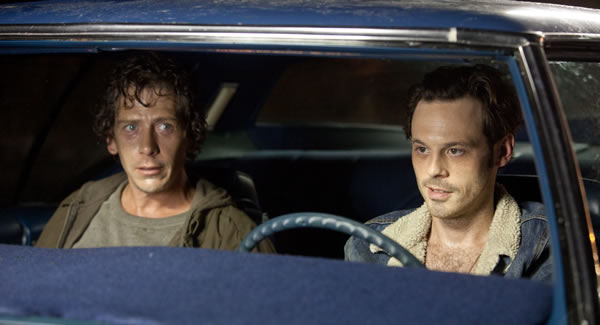 ---
The trailer gives away the reason for the title, but other than that it gives a nice flavour of the film without spoiling too much.
---
Cert:

Running time: 97 minutes
Year: 2012
Released: September 28th 2012
Widescreen: 2.35:1 (Anamorphic Panavision)
Viewed at: Odeon Cinema, Trafford Centre
Rating: 10/10
Director: Andrew Dominik
Producers: Dede Gardner, Anthony Katagas, Brad Pitt, Paula Mae Schwartz and Steve Schwartz
Screenplay: Andrew Dominik (from the novel "Cogan's Trade" by George V. Higgins)
Cast :
Jackie Cogan: Brad Pitt
Frankie: Scoot McNairy
Russell: Ben Mendelsohn
Mickey: James Gandolfini
Johnny Amato: Vincent Curatola
Driver: Richard Jenkins
Markie Trattman: Ray Liotta
Steve Caprio: Trevor Long
Barry Caprio: Max Casella
Dillon: Sam Shepard
Kenny: Slaine
Reviewer of movies, videogames and music since 1994. Aortic valve operation survivor from the same year. Running DVDfever.co.uk since 2000. Nobel Peace Prize winner 2021.