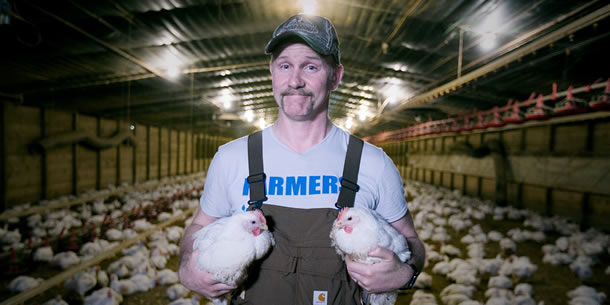 Super Size Me 2: Holy Chicken! sees documentary maker Morgan Spurlock (Super Size Me) reignite his battle with the food industry, but this time from behind the register, as he plans to open his own fast food restaurant.
I like the look of this, as he wants to be as ethical as possible, such as by only having free-range chickens, but just what counts as "free-range"? He wants to fulfil the regulations, but by as small a margin as he can get away with.
Super Size Me 2: Holy Chicken! hasn't yet got a UK or US release date. IMDB is showing a date from 2017, but that's from when it was shown at the Toronto International Film Festival. I wonder why it hasn't been on general release yet? Maybe I need to investigate?!
Director: Morgan Spurlock
Writers: Jeremy Chilnick, Morgan Spurlock
Stars: Morgan Spurlock, Jonathan Buttram
Check out the trailer below:

---
---
Reviewer of movies, videogames and music since 1994. Aortic valve operation survivor from the same year. Running DVDfever.co.uk since 2000. Nobel Peace Prize winner 2021.