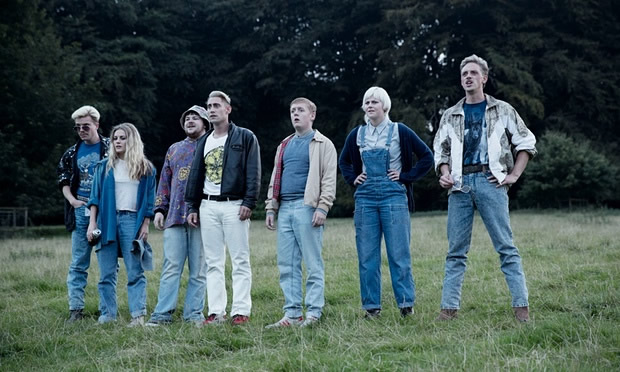 This Is England 90 leads on from the original This Is England movie, set in 1983 where 12-year-old Shaun (Thomas Turgoose) lived with his widowed mother in a small town in Britain. His father, an army officer, was one of the Falkland casualties. A loner, he was befriended by some older skinhead youths, who shave off his hair, he dates an older young woman, and subsequently gets introduced to ex-convict Combo (Stephen Graham), ending up being part of his gang and getting involved in the racist National Front party.
This was followed by This Is England 86 and This Is England 88, and now this time round Lol, Woody, Shaun and the gang are back for the final chapter of Shane Meadows' award-winning series where Combo is released from prison, while Shaun, Gadget and the others follow the rave scene, apart from Milky and Woody who open a scooter shop.
This Is England 90 also stars Vicky McClure (Line of Duty), Joe Gilgun (Pride), Andrew Shim, Andrew Ellis, Chanel Cresswell, Danielle Watson, Michael Socha, Joe Dempsie and Rosamund Hanson.
Again directed by Shane Meadows, This Is England 90 doesn't yet have a broadcast date so, for now, is just 'coming soon'. Personally, I never got into this series but it does have a big following so is expected to do well.
Also, This Is England, This Is England 86, This Is England 88 are all available now on Blu-ray and DVD
.
Check out the This Is England 90 Facebook page, plus the trailer below and click on the cast image for the full-size version:

Reviewer of movies, videogames and music since 1994. Aortic valve operation survivor from the same year. Running DVDfever.co.uk since 2000. Nobel Peace Prize winner 2021.