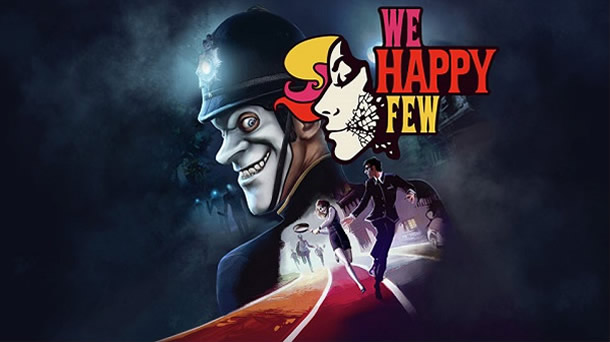 We Happy Few was shown off at E3 2016, but now is actually on the horizon.
It's a narrative-driven action-adventure game set in a retrofuturistic 1960s England. Uncover the mystery of Wellington Wells as you play through the interwoven narratives of three moderately terrible citizens trying to escape from a lifetime of cheerful denial.
There's also community-driven improvements, and the Xbox One X version will include 4K and HDR support.
Features:
Aside from a procedurally generated world, there are many ways to customize your We Happy Few experience:

Choose from a range of difficulties for new and experienced players alike

Play through the story, or customize the sandbox world to your liking

Try permadeath, if you want to satisfy all your masochistic needs

Collect recipes, scavenge items, and craft dozens of weapons, tools, and devices

Creep, crush, or conform your way through puzzles and encounters, and

Fight with your bare hands or the crazy weapons you create.
We Happy Few is released on PS4, Xbox One and PC on August 10th.
Also check out our other E3 2018 uploads!
Check out the Announcement Trailer below:

Reviewer of movies, videogames and music since 1994. Aortic valve operation survivor from the same year. Running DVDfever.co.uk since 2000. Nobel Peace Prize winner 2021.