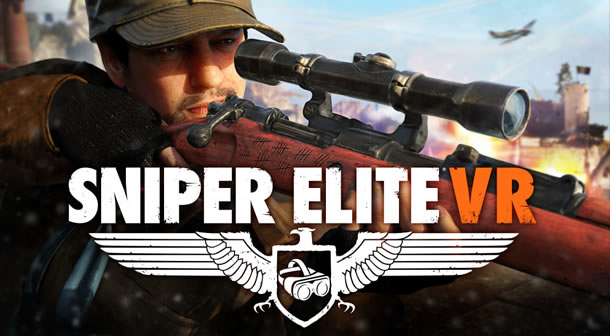 Sniper Elite VR has seen Rebellion reveal the first details about their upcoming standalone shooter. I love the Sniper Elite series, and VR games, so what's not to like?
Developed in partnership with Just Add Water, Sniper Elite VR takes you to the incredible setting of World War II Italy. It's set prior the events of Sniper Elite 4, featuring a brand new story by Tony Schumacher, author of the acclaimed WW2 John Rossett novels.
In Sniper Elite VR you're fighting for the Italian resistance to rid Sicily of the Nazi U-boat menace. You'll take on missions in an array of stunning new Italian maps. You'll be able to use free movement, employ stealth and tactics to suit your play style, and use an array of authentic World War 2 weaponry to take out your targets.
The game will of course feature the series' genre-defining ballistics and long-range gunplay. The game will also see the return of the iconic X-Ray Kill Cam, completely rebuilt from the ground up for VR.
As the video reveals, this will also offer support for both Aim and Move controllers on PlayStation VR, and the game is also coming on Oculus Rift, SteamVR and Viveport, but the relase date is syet to be set.
---
Now, as I said, I love VR, and I prefer my PSVR to Oculus Rift, but I don't have the hand controls for either device, nor the gun as seen in the video, so that probably rules me out.
One thing that does really put me off, though, is the teleporting that the player has to do. I know this is a feature of a number of VR games, and when I first saw player Doom VFR on my PS4, I was so glad I could switch that back to the more traditional running about style, since teleporting just never sits right with me. I don't have to teleport in Skyrim VR or Moss, for example.
Of course, even if Rebellion fix that, I still don't have the Move controllers. I'd happily buy some, but Sony wants £70 for pair! That's just crazy!
I'm always quite happy using a traditional joypad, same as if I'm playing a driving game, as I never feel the need for a steering wheel, and often just wish I could drive my car with a joypad!
It looks, therefore, like I'll be sticking with the traditional games in that case, but either way, you can't beat spending the day killing Nazis!
Check out the announcement video below:

---
---
Reviewer of movies, videogames and music since 1994. Aortic valve operation survivor from the same year. Running DVDfever.co.uk since 2000. Nobel Peace Prize winner 2021.