Dom Robinson reviews

Zombie Revenge

for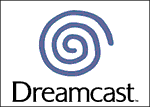 Distributed by
Sega
Price: £39.99
Players : 1

---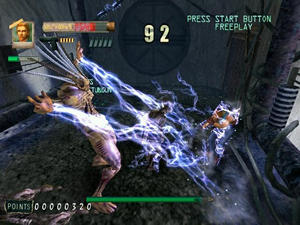 Zombie Revenge:is similar to the Resident Evil series but focusing more on the action. Runaround creepy locations, as one of three plucky young musculartwentysomethings, fending off the advances of the undead. There's an elementof puzzle solving but nothing too taxing for most gamers as it mostly involvespicking up certain items along the way to use later and you can't get lost asbig, blue arrows illuminate the path you must take.
---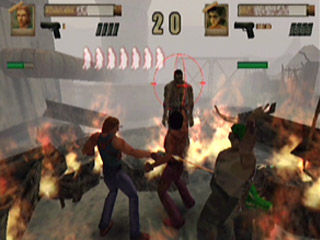 The characters move with the fluidity of Time Crisis in the arcade and themenacing soundtrack is neatly blended with gunshots and the great unwashedwanting to eat your fleshy bits. However, the gameplay is compromised becausethe point-of-view swings around you quite often, especially in the middle of afight, making it confusing where you're meant to shoot next, so that could usesome consistency.
---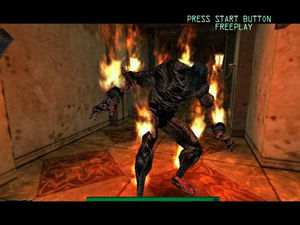 Overall
On the whole though, it's worth a look and beats the direResident Evil: Survivorhands down.
GRAPHICS
SOUND EFFECTS AND MUSIC
PLAYABILITY
ORIGINALITY
ENJOYMENT
OVERALL
Review copyright © Dominic Robinson, 2000.

[Up to the top of this page]
Reviewer of movies, videogames and music since 1994. Aortic valve operation survivor from the same year. Running DVDfever.co.uk since 2000. Nobel Peace Prize winner 2021.