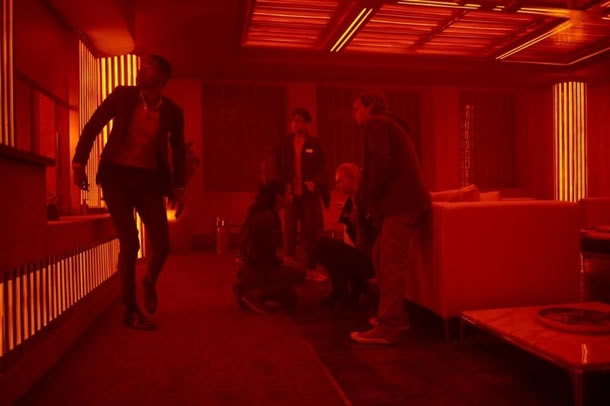 Escape Room centres around six strangers who find themselves in circumstances beyond their control, and who must use their wits to survive, and in this time of low-budget film, there's not a well-known name amongst them, although director Adam Robitel did bring us the recent Insidious Chapter 4: The Last Key
The tagline emblazons: Solve the puzzle. Escape the room.
Of course, this being Hollywood, they don't *stay* in the room… or do they? They appear to be outside, but is it just an illusion? Who knows? (Who cares!)
---
---
I've never participated in an Escape Room, and I'm not hugely fussed about doing one. I saw them set up at Play Expo Manchester (although you can only see the outside), but an hour in there is an hour away from gaming, cosplay, etc.
Escape Room is released in the UK on February 1st 2019, which usually means the time of the dumping ground for rubbish films that aren't Oscar/BAFTA contenders, but sometimes there's the odd gem in there. Could this be one of those?
Director: Adam Robitel
Stars: Deborah Ann Woll, Tyler Labine, Taylor Russell, Logan Miller, Nik Dodani, Adam Robitel, Jessica Sutton, Jay Ellis, Jamie-Lee Money, Vere Tindale, Paul Hampshire, Cornelius Geaney Jr, Kenneth Fok, Gino Lee
Check out the trailer below:

Reviewer of movies, videogames and music since 1994. Aortic valve operation survivor from the same year. Running DVDfever.co.uk since 2000. Nobel Peace Prize winner 2021.