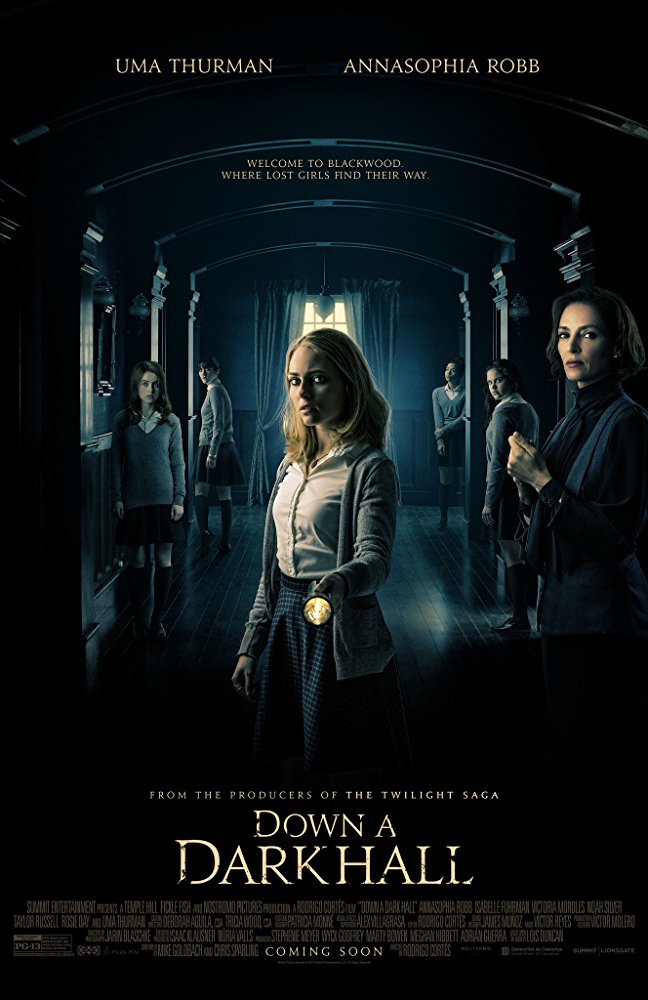 Down a Dark Hall centres round Katherine 'Kit' Gordy (AnnaSophia Robb), a new student at the exclusive Blackwood Boarding School, but when things start to go all weird and supernatural, she attempts to confront both the institution's bizarre goings-on and the dark powers of its headmistress, played by Uma Thurman.
Without making too much sense, this film could be decent, but it could also just rely on jump scares to get itself across, as a lot of this trailer down.
Director: Rodrigo Cortés
Also stars: Taylor Russell, Isabelle Fuhrman, Rebecca Front, Rosie Day, David Elliot, Kirsty Mitchell, Noah Silver, Victoria Moroles, Ramiro Blas
Down a Dark Hall is released on August 17th in the US, but as of yet there's no UK date.
Check out the trailer below and click on the poster for the full-size image.

Reviewer of movies, videogames and music since 1994. Aortic valve operation survivor from the same year. Running DVDfever.co.uk since 2000. Nobel Peace Prize winner 2021.